Tips for Choosing the Best Manufacturing ERP Software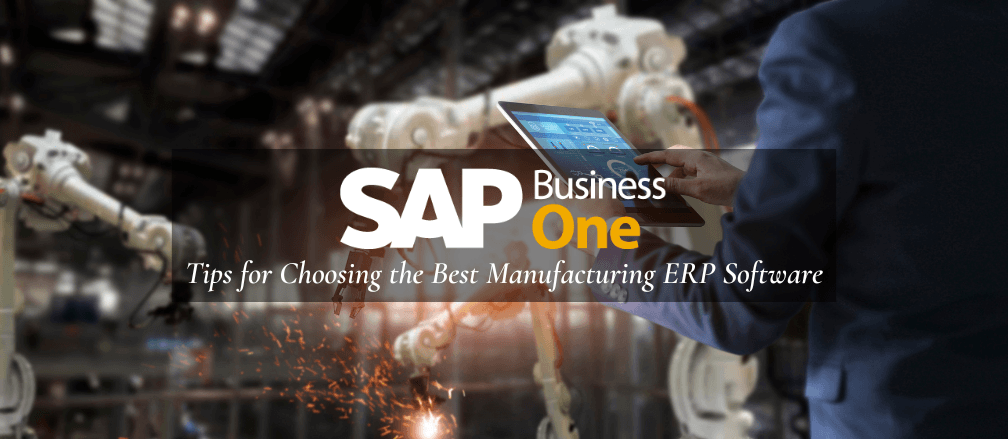 With the extraordinary SAP manufacturing modules in ERP systems, businesses can handle almost every aspect of the manufacturing system seamlessly. Implementation of one such intelligent system can manage operational activity and provide real-time assessment.
The manufacturing operation of any business is known for being a complex mechanism. Improper organization can lead to making a wrong decision for an organization. Therefore, an ERP for the manufacturing industry can seamlessly connect all the functions within an organization. It ensures to provide all the important data which drives productivity, profitability, and efficiency. Additionally, it can also handle customer relationships, customer orders, inventory management, production planning, purchasing, accounting functions, and a lot more.
However, if your current ERP system does not provide you with all of these benefits, you need to upgrade a SAP. Even when shifting to multiple ERP systems can be a complex task, it is important. Therefore, you must consider several factors, including integration, business needs, hidden cost, ROI, resources, functional requirements, and so on.
So, to make sure that you are easily able to choose the right ERP system for your manufacturing unit, here are some of the most important factors to keep in mind.
Identifying the issues that need to be solved:
If you have been manually managing inventory using spreadsheets, transferring all the important data into your system might be time-consuming. Additionally, it is prone to making errors and can be unproductive for a staff who can become valuable in some other place. Therefore, integrating ERP for the manufacturing industry, which combines accounting and inventory, can be a valuable solution.
Apart from this, you also need to review several processes of your business to find out the places where automation can be applied. Therefore, this way, you will not only be able to make better use of your staff members somewhere else where they can provide better input but also get detailed insight.
Motivating the stakeholders:
The key stakeholders and executive management need the motivation to participate in this evaluation process for a successful implementation. Additionally, one of the best approaches that can convince stakeholders is by making them understand that ROI is not only about cost saving. Implementing SAP manufacturing modules can improve automation, help employees work smarter, and eliminate manual tasks. Therefore, they can make use of stuff in a better workflow where they will be excited and would want to work.
This will also be better when it comes to employee retention, improving productivity, and employee satisfaction.
Ensure a Future Proof system:
ERP is a system that requires a resilient approach to help the company grow. Therefore, it is important to choose an open, flexible, modular ERP system. There is a need for the ERP for the manufacturing industry to survive in competition. Therefore, you have to ensure that the system grows with the company and has a scalable solution.
ERP for the manufacturing industry
Taking a look at the SAP manufacturing modules is extremely important before deciding. Additionally, the ERP system must be designed in a way that everyone associated will be able to handle it seamlessly due to its intuitive and logical structure. Therefore, a well-designed interface that can be accessed from both mobile and desktop becomes the right choice to improve productivity and satisfaction.
Conclusion:
So, these are some of the most important things that you need to check while deciding on the best manufacturing ERP software. If you are looking forward to implementing it, you can choose Cogniscient. They have the right experts and technicalities to ensure seamless implementation.