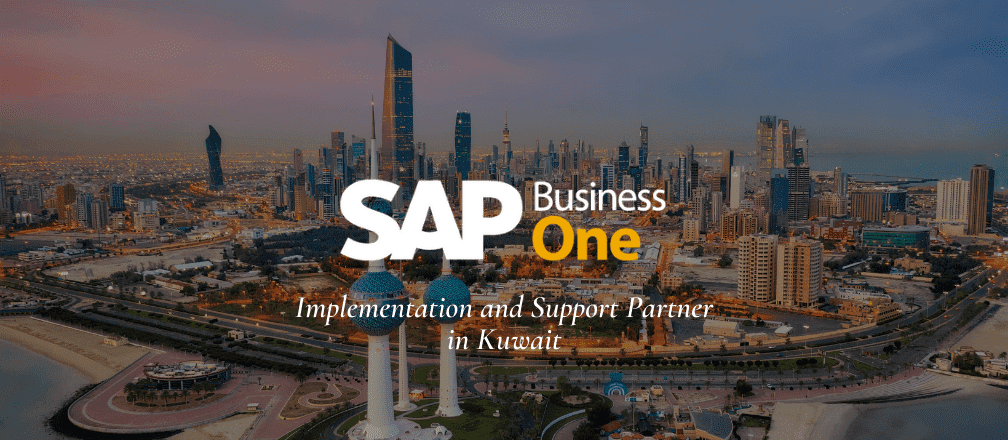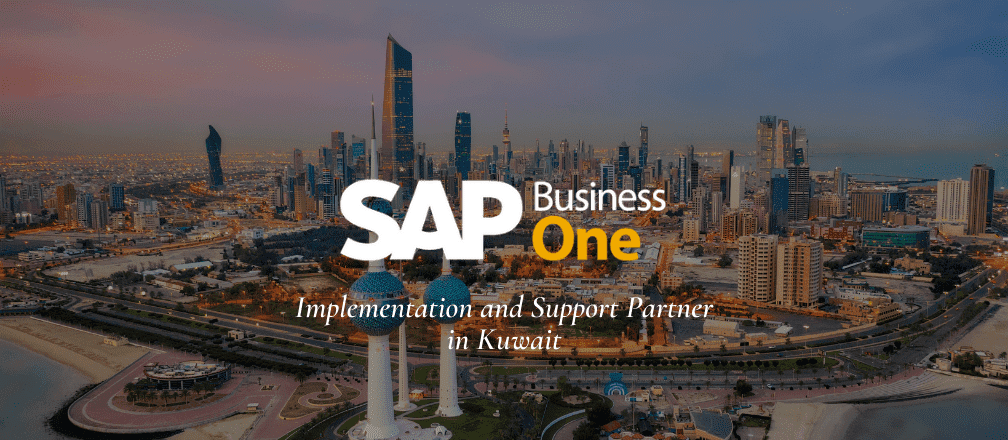 Top Factors to Consider While Choosing SAP Business One Partner in Kuwait
If you are looking to have complete over your business and streamline processes, then SAP Business One is the preferred tool to look at. Because of its functionality suiting SMEs and robustness, B1 has earned the trust of thousands of businesses worldwide.
But how do you implement this tool in your business ecosystem? With the help of a partner. And what things should you keep in mind while choosing SAP Business One Partner in Kuwait? Let us explore this in this blog.
Why do you need ERP?
Business success in modern times depends on how fast you can adapt to change, how flexible your process is towards sudden shifts in demand, and how efficient your operations are.
Doing this, at the surface level, means keeping the business processes in synchronization and automating them. And that is exactly what SAP ERP offers you. And if you are a medium or small business with a rapidly growing ARR, then SAP B1 is the perfect suite for you.
How SAP B1 Partner Kuwait helps you leverage the B1 suite?
Choosing the right partner is an essential part of the whole project. If the partner is not the right fit or they suggest the wrong customization, then you are in deep trouble.
Choosing a great SAP implementation partner (like Cogniscient Business Solutions) involves a series of steps (which CBS fulfills, just saying). Here they are:
1. Years of experience
This is not that important but still holds weight. If you prefer, you can go with a new partner in the field but you'll be a guinea pig for them. You do not want that, right? It is always good practice to look for a partner who has many years of experience working in the industry and preferably in your domain.
When a Business One partner Kuwait spends years building a track record, they also have in-house SAP consultants who offer you the required maintenance & support service.
2. Resources
When you are looking for a SAP Business One Partner in Abu Dhabi to implement this suite in your business, then it is important to check their technical expertise. What does it mean? That they have experts in the domain your business operates in.
A great partner has a large team of experts at their disposal who conduct an audit of your process, suggest the right functionalities, and customize the solution to fit those needs.
3. SLA & support
Working with SAP Business One partner Kuwait means you have to take a deep look at how well they propose Service Level Agreement and support thereafter. The partner you work with should offer round-the-clock support and assistance for all your queries. The SLAs which satisfy partner's expertise and your needs is an important aspect to keep in mind.
Conclusion
Cogniscient Business Solutions is a reliable SAP Business One partner in Kuwait with over 15 years of experience working with hundreds of businesses in a wide spectrum of industry verticals. To understand how we can help you grow, schedule a free call with our experts.