Expand your Business Model with A Powerful
SAP Business One ERP Solutions
SAP Business One ERP Solution for EV manufacturers can be highly productive to unify the range of business processes. This powerful solution can integrate purchase, sales, material requirement planning, finance and production into one dashboard to give businesses the efficacy to make informed decisions.
The SAP Business One ERP Solution gears constant innovation by meeting the core business needs.
We Integrate Intelligent SAP ERP Solution can
Ease Business Processes to Give Room for Expansion
SAP ERP Solution for EV manufacturers can be a reliable choice as it has integrated tools that offer critical information about businesses.
Being one of the most intelligent solutions the infrastructure enables businesses to reap the fruit from it. Integrating it in the EV manufacturing unit can help enterprises to as per the market evolution.
This revolutionary model can unify the different processes in your EV unit. However, it does not take much time for integration. Once it is implemented, you can start getting process details at one point.
This ERP solution leaves no stones unturned to help manufacturers. Since it is upgraded, one can simply enter the license keys and upgrade them to get exposure to new and improved features
CBS Awarded as Best EV Software Developer of the Year 2022
The Green Society of India awarded CBS as Best EV Software Developer of the Year 2022 at the E-Charge Forum on 7th September 2022, INDIA Expo Centre, Greater Noida.
The award was given to CBS by Gn. Shri. V. K. Singh Minister of Road Transport and Highways of India.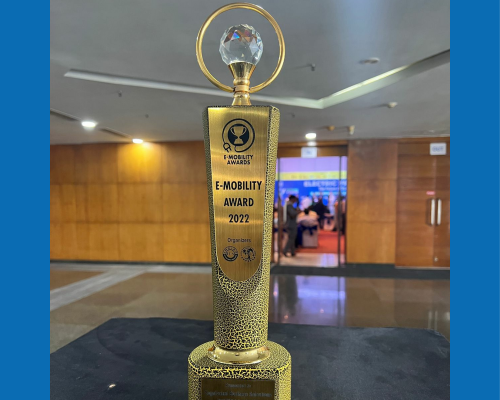 Integrate SAP Business One Solution In Your Manufacturing Model
Talk to our certified experts
Holding a wealth of experience and being a gold partner, we at CBS, make sure to integrate this intelligent solution into your business process to amplify your business decisions.