SAP Business One Partner in Kolkata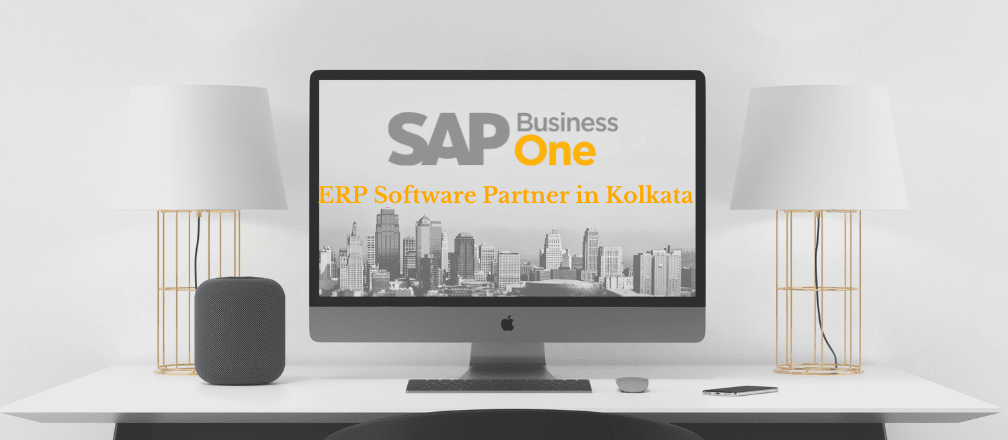 Have you been thinking about investing in SAP Business One? This is something that requires a lot of things that you need to consider as its initial investment is high, along with the time that it takes to integrate into the system. But is it worth it? So here we will have a look into the details to understand its immense benefits.
SAP Business One is one of the advanced software that can be highly advantageous for businesses from different industries and sizes. No doubt that the ERP software for manufacturing industries would have tons of benefits, but it is not limited to any specific industry. Since it requires knowledge and experience, you need to look for a good SAP Business One Partner that has proficiency in this vertical.
Define ERP:
ERP is the abbreviated form of Enterprise Resource Planning. This is a system that has been designed in a way to streamline internal business processes. The SAP ERP is the accumulation of systems and applications which can assist businesses by centralizing and collecting data between all locations and departments.
However, since a complex system needs expertise in implementations, choosing Cogniscient can be an intelligent choice for your business as they are an SAP Business One Partner. Even when they have their headquarters based in Noida, they have their offices available in Kolkata to help enterprises to enjoy the benefits of this system.
Benefits of SAP Business One:
Great Cost-Cutting Technique:
If you think that the implementation of the software itself would cost you huge, the reality is, you will be able to get your return on the investment with this efficient software. Apart from this, SAP Business One software can be extremely profitable as it reduces administration and operational costs by reducing redundancies, real-time data, and streamlining business finance information.
Better Collaboration:
The key to surviving in the competitive era for businesses is to collaborate in every department within the industry. In case anyone goes out of sync, it can wreak havoc in businesses. This advanced software offers you the capability to send data at any time to any department. It again means employees within the organization will be able to acquire information and access it. This can help businesses to improve their business productivity.
Robust Data Security:
Have you known that SAP Business One has the ability to protect the sensitive data of the organization? The improved SAP Business One ERP software has advanced technologies like inbuilt firewalls, security, and much more to guarantee to secure all the business-sensitive data. Besides, the flexibility of this software offers you the freedom to make data available to the entire department or a single person. Secure backups is another great feature of this software.
Improved Data Management:
This is possibly one of the essential things that you cannot leave aside. For solid ground, every organization requires data management. SAP collects data from different departments, processes and then displays it in one place, making it easy for people to understand.
With the multitude of benefits, it tends to showcase its importance in every business. Cogniscient can be your SAP Business One Partner in Kolkata who can help you fulfill your business needs.