SAP Business One ERP Software Implementation Partner in Indore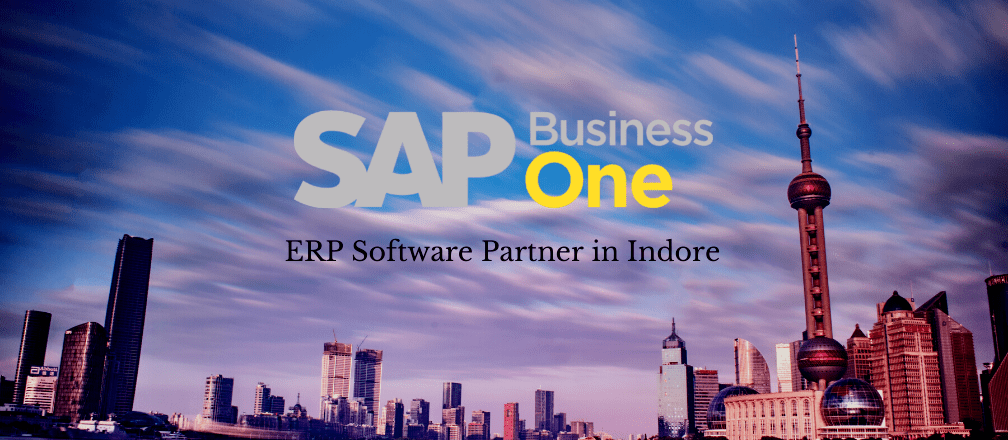 The corporate world and business are continuously evolving. In today's developing environment, ERP solutions are one of the best ways for businesses to stay ahead. However, there are still some misconceptions around it as people believe that this is only for large corporations. So, the truth is that the SAP Business One ERP Solution has been solely designed for small to medium-sized businesses.
Since there are a lot of things that ensure an easy business flow, SAP Business One integration can be a practical choice. The challenges within the business processes can be effectively managed with SAP Business One. Moreover, if you are willing to take advantage of this intelligent software, you require looking for the best SAP Business One ERP Partner in Indore.
So here, we will start finding the major benefits of integrating SAP Business One in small to medium businesses.
Great Solution At A Reasonable Price: Small businesses generally face cash flow problems. Besides, their operational needs are more complicated than larger organizations. So, the best thing about SAP Business One is that this is the ERP solution that has a range of features but would not feel heavy on your shoulders.
The fantastic range of tools included in it that can help in sales forecasting, analytics and intelligence, and customer relationship management makes it a great choice for small to medium businesses.
Financial Visibility: Do you have to deal with different spreadsheets manually? No denying that this is tedious and time-consuming. Thus, when you connect the financial operations with the key process of business, it can make the process easier.
Thus, when you connect the prime business processes like sales, inventory management, and purchases, you can speed up the business processes. It can also improve the cash flow and transactions. When you choose SAP Business One, you can stay assured that you can select employees to access sensitive data. Thus, it will give an idea to the team while not doing it manually and eating the time.
Enhances Your Supply Chain Management: Small businesses might find it challenging to manage vendor quotes, supplies, and payment on one hand. Thus, when you choose SAP Business One, it will offer more control and visibility over the processes.
This is an amazing ERP solution that can easily manage receipts, PO, invoices, payments, and returns. Since it has a simple dashboard and matches receipts with inventory in real-time, it can be a help. So, you will no longer need to do things manually.
Easy implementation: SAP Business One offers you a great chance to comply with the best practices. Thus, when you are choosing this ERP model, you can ensure implementation in different processes. So choose Cogniscient, as they are the SAP Business One ERP Partner in Indore
Hopefully, the range of benefits has cleared your misconception. SAP Business One can be an absolutely great choice for your business. So, integrate into the business processes and enjoy the multitude of benefits.