Improve Your Business Process with the Intelligent And Powerful
SAP S/4HANA Cloud ERP Software
                                          What is – SAP S/4HANA Cloud?
If you are planning to integrate SAP S/4HANA Cloud, you must have detailed knowledge of it. It is a modular cloud-based ERP software designed to meet every business need. Additionally, being powered with AI and analytics offers the best results. Thus, this cloud-based model can help professionals to operate from anywhere.
With the cloud-based model, you can easily run mission-critical operations. However, you require having a trusted partner for a seamless SAP S/4 HANA ERP Implementation. With the availability of the best option like Cogniscient, you will find it easy to integrate SAP S/4HANA Cloud.
SAP S/4HANA

–

ERP Software Implementation Partner
Enterprises require a smart and complete solution. SAP S/4HANA Cloud ERP Software is the latest and one of the biggest global enterprise solution suites. It enjoys a robust reputation, futuristic architecture, easy deploying ability, the diverse functionality, and much more to be counted on. Performing as the organization's digital hub can be much helpful in transforming businesses by easing the processes, offering real-time data that enables making rapid decisions and offering a positive impact to bring business value.
In today's competitive landscape when organizations are constantly preparing for challenges, we help them to re-engineer and reimagine their businesses. Being one of the most trusted and reputed names as the SAP S/4HANA service providers, we ensure the best to our clients. We take pride to say that we have developed the frameworks, tools, accelerators and repositories which can bring value to the SAP customers to easily migrate to the latest SAP S/4HANA Cloud.
SAP S/4HANA becomes helpful for businesses in making real-time assessments and exercising transactions of large enterprises. The noteworthy aspect of SAP S/4HANA Cloud is its ability to work with large data volumes and still bring simplicity.
SAP S/4HANA has exceptional value in the IT landscape as it simplifies the administration and management. It can centralize the network resources and hardware to bring simplicity in the operation by leveraging the in-memory technology of HANA.
The modern design included in the system offers a great user-experience. It enables users to access the work lists, overview pages and list reports seamlessly. The interface has been designed to offer personalized, intuitive, simple and responsive details. This will allow users to access the details and work.
Businesses that have adopted the SAP S/4HANA are making a smart move for their company. You can bring all the transactional and analytical abilities to one place. No wonder that it is a cost effective decision but also enables in making informed decisions.
SAP S/4HANA Cloud is an outlook of the future innovation. In the time when technology is at its full pace, businesses do not have a choice but to keep up with it. Enterprises now need to stay ahead in the crowd and make decisions based on the future. SAP S/4HANA applications offer the speed and accessibility to meet the future.
Enhanced speed and performance
SAP S/4HANA guarantees improved performance by enabling businesses to plan, make proper execution, generate the reports, and have a glance at the analytics. Everything is based on the live data. This offers businesses the power to make better predictions.
Customer-centric approach
Businesses value the power of customers. With SAP S/4HANA, communication will not go wrong. With the real time data, it is now possible to offer improved service to customers.
Retail businesses or the consumer industries can be largely benefitted by the use of SAP S/4HANA. It can assist in finding the retail value chain with the retail operations.
Powerful Insight Into Process
SAP S/4HANA can be valuable for businesses to make the changes in their decisions based on the current market sales.
Bringing transparency in the process helps business to take the right decision. It can manage the operation and improve the business outcome.
Our Service Offerings:
We believe in offering comprehensive service to companies. Starting from the landscape assessment to adoption strategy to implementation – we take care of your diverse needs. Harnessing the experience that we have gathered by offering services to several enterprises helps us to accelerate and succeed in complex scenarios. Our depth and expertise in SAP S/4HANA enables us to offer and meet the end-to-end needs of businesses. Eventually, you can find the benefits in the improved business ROI.
Want to know more about how CBS can help your business?
SAP S/4HANA Cloud: Unveil the Enormous Opportunities
Being a cloud-based model, SAP S/4HANA offers a complete ERP system that has some of the modern and intelligent technologies. This includes Machine Learning, AI and Advanced Analytics. This can be a lot helpful for businesses to easily adopt new models, synchronize external and internal resources, manage the change in businesses and utilize the power of AI.
Help businesses adapt best practices and capabilities from different verticals
Easy to understand the data model and in-memory technology
Included with AI, intelligent automation and analytics that brings value
Proper UX that can be understood easily by consumers
Personalized company insight at one place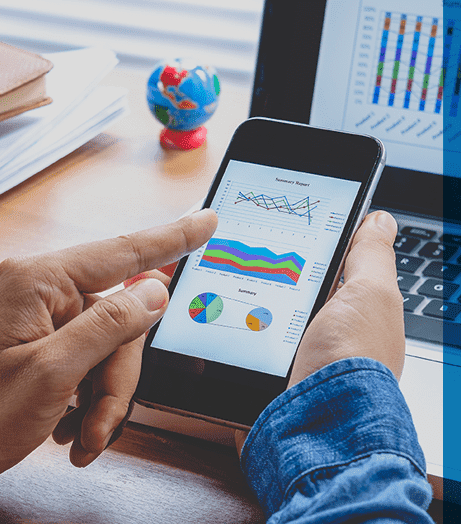 Frequently asked questions
Which industries can enjoy the benefits of implementing SAP S/4HANA?
Businesses from a range of industries can enjoy the benefits of its implementation. Some of them are engineering, manufacturing, financial services, retail and much more. The list can keep growing.
What is the release cycle of SAP S/4HANA?
SAP S/4HANA gets multiple updates within a year. The cloud-based can get quarterly updates while on-premise updates are deployed once a year. With Cogniscient, we make sure to take care of it.
What is the primary goal of SAP S/4HANA?
SAP S/4HANA primarily aims to bring simplicity to the process. It has transformed massively over the years. The result can offer simplicity in the most challenging business processes.