What are the modules of SAP SuccessFactors?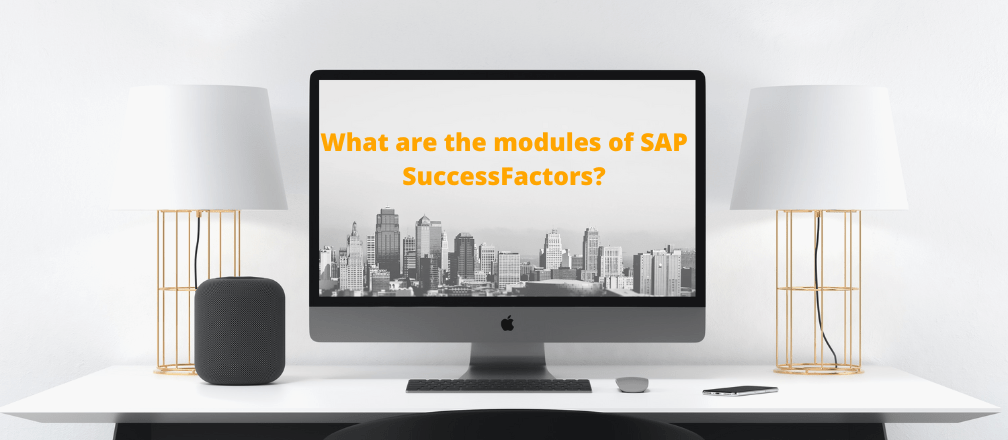 SAP SuccessFactors HCM Suite is a renowned application. Thus, this full suite for talent management can be a good choice for your workplace. Since it has proper planning and analytics with next-generation HR solutions, it can help your decision-making. This fantastic HCM suite can be highly effective for organizations. Hence, it can help you get the right skills and individuals for the job.
SAP SuccessFactors offer a platform foundation. Hence, it is easy to implement the most necessary functionality in organizations. Besides, the inclusion of Integration Center Functionality can help professionals build integrations easily. So, here we will find out the details about the SAP SuccessFactors modules.
Employee Central: SAP SuccessFactors platform is a great choice as it offers a foundation for the platform. Thus, any organization can get the right features and functionality to the organizations. Some of these include login, permissions, homepage, login setting, basic user data, and talent profiles. Besides, the many APIs included can enable seamless integration into the system. The Integration Center functionality makes it possible for seamless integration. Thus, if you have an organization and are looking for a comprehensive application, SAP HCM Suite can be beneficial.


Employee Central Payroll:: It is a cloud-based payroll system that can offer improved functionality to worldwide companies. Therefore, the SAP Payroll engine is the prime system that manages the complex payrolls. It has the efficacy to maintain 46 countries. Users will also start getting access to a range of HR applications like SAP partner applications and SuccessFactors. With its simplified dashboard, it can easily assign objectives and tasks, offer help and manage company communications. Thus, this SAP application offers tailored HR requirements. Companies can easily use chatbots, workflows, and several other features through an SAP Cloud platform.


Performance and Goals:: It is the very first module made by SAP SuccessFactors. Hence, by implementing the features of performance and goals, companies can easily cascade and establish objectives, perform calibrations and manage performance. Therefore, offering a 360-degree assessment of the company's insight. Besides, managers will also be able to communicate and discuss objectives with the CPM feature. Integration of this application in the system makes it easier for companies to manage and handle the processes. Of the several other modules, Performance and Goals is the first preference in the SuccessFactors HCM Suite.


Recruiting:: There are several features included in recruitment. Some of them include marketing recruitment, managing recruitment, and job posting. It is a renowned module in the application. Thus, it is majorly applicable while tracking applicants. Hence, users will be able to automate and manage the recruitment process. Organizations can truly enjoy the benefits.


Compensation Management:: Compensation management is a good choice for compensation types, merit-based compensation, bonuses, and much more. Thus, it can become a great choice for salary increases and getting long and short-term incentive plans. Therefore, it becomes easier for you to decide on salary rules, budget and eligibility.
So, now that you know the SAP SuccessFactors HCM Suite, it will be easier. Hence, if you are looking for an HCM partner, choose Cogniscient. They know and have the team to offer prime requirements.