E-Invoicing Made Simple with CBS Add-Ons for SAP Business One & Other ERPs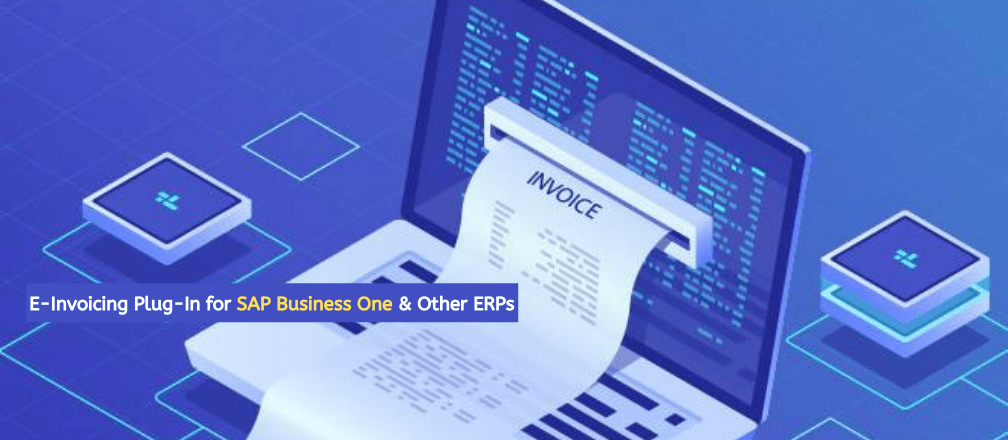 Preparing invoices is an integral part of most small and medium businesses. And to do that manually is a helpless task for most. In the century where almost all core business functions have been automated with the help of software, isn't it obvious that you should have something for invoicing as well?
With the constant tax upgrades and regulation changes, we understand that it is hard for you to focus on keeping up with the trends. That's why CBS offers add-ons for SAP Business One and other ERPs that simplifies the e-invoicing for your business.
In this blog, we will discuss what is it and what are its benefits.
Why do you need an add-on?
SAP Business One is marketed as a single solution for managing your entire business, which is true to a great extent. But that is the basic product. Add-ons are like modifications you make to the base product and expand on its functionality and usage in the business workflow.
The Cogniscient competence
There are several ways that you can generate an invoice from. And what use is software if you have to manually upload the invoices on to the system? We decided to do something about it. And we identified the gap that we can bridge in SAP B1 and other ERP systems.
Here is how our add-on makes your e-invoicing simple and better:
1. Cross-platform readability
One of the major fears you have is "What if the invoice I generate is not read by the other system?" And that is a valid question. What we did was create a plugin that generates interoperable invoices. Such invoices can be easily read and interpreted by any software. You can import invoices from any billing software, Excel sheets, etc.
2. Real-time tracking
What most managers do is that they are constantly on the back of their team members to update the invoice. And the business owner, you, are also constantly worried about whether they missed any invoice from submission, what is the status of the invoice in the funnel, etc. Well, goodbye to those worries because the add-on by our team provides you real-time tracking of all invoices.
3. Bulk automation
The purpose of the software is to ease your life, right? So, why should the software not allow you to automate hundreds of invoices in a day? It should. And that is what you get in our add-on for SAP B1 e-invoicing. The system keeps a track of all your sales when you integrate with your POS. Using that data, you can generate bulk invoices in one go.
4. Government compliance
Our add-on will make sure that all your invoices include GSTIN number, have invoice date, invoice number, item details, tax details, and everything else. This does make running your business easier, doesn't it?
We can help smoothen your invoicing
Cogniscient is a leading SAP partner and our SAP Business One e-invoicing add-on has helped hundreds of businesses operate better and faster. We can help you too. Just get in touch with our experts.