Easily Integrate SAP Business One HANA with Other Systems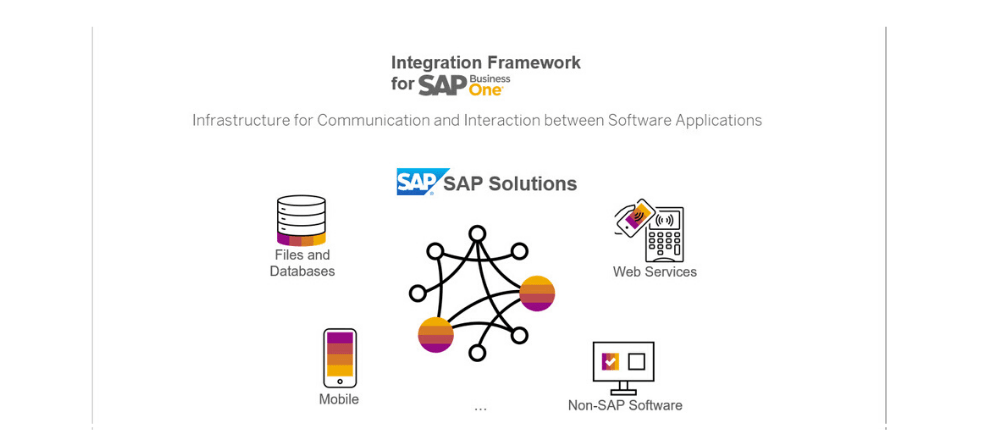 SAP Business One is a business management software built to establish synchronization between all your processes and simplify them. Integration is now an essential part of any business, not just in the process but in the overall organization. Employees have to be integrated into a team, corporations integrate themselves to objectives, business units integrate themselves for product development, and many other instances surround us.
Why Integrate SAP Business One with other systems?
Business management software streamlines core business activities. But at the same time, it also aligns them with each other to work in a unison. However, businesses are becoming increasingly complex. To battle, such, many software systems are readily available for every challenge. Therefore, you must be able to easily integrate SAP Business One HANA with other systems.
Does Integration mean data exchange?
Yes, when we say that two systems are integrated, it is implied that data between the two is exchanged. An integration framework is based on this data exchange which provides data mapping for the software systems involved.
Be it SAP Business One for manufacturing or IT, it follows the same kind of integration framework. The major advantage of using this ERP suite is its high flexibility. With the help of this, one can easily initiate data exchange across various iterations of system boundaries.
The two major APIs for data exchange in this suite are:
1. SAP HANA Service Layer API Technology
2. SAP Business One DI API
Areas to Integrate SAP Business One
The best thing about these business management software systems is their open-source. It can be tinkered with and customized exactly as per our own needs. If you have professionals in your team, you are free to experiment and play with the suite as you like. And if you don't, it is advisable to get a professional ERP consultant for the job.
The following areas are where it is the easiest to use this system parallel to other systems:
1. Intercompany integration
This is where you can integrate two different Business One suites in two different companies. All you need to do is manage the transaction between these two organizations. The system after integration can easily replicate the master data.
2. Integration with POS
As an ERP Software for wholesale distribution, it is also easily integrated with the POS systems. Moreover, one can customize this suite to SAP Business One and SAP Business ByDesign Customer Checkout which acts as a stand-alone point of the sales system. The information from the sales (price, stock, etc.) can be send to the POS device at the checkout and update the database in real-time.
3. Business process management
SAP B1 can also be easily integrate with the business processes and act as a standard framework for the operations. You can add automated tasks and manual duties in the system to create an integration simulation.
These are the 3 most common ways where you can easily integrate SAP Business One HANA with other systems and drive out the most efficiency.