ERP Software for Food and Beverage Industry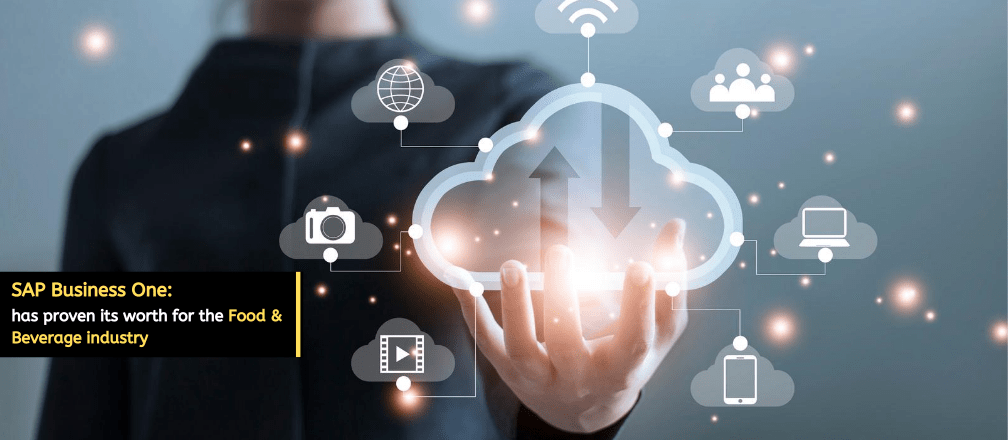 SAP Business One has been the apple of the eye in ERP industry for many years now. Several small to mid-sized companies offering variety of products in different industries have already reaped benefits of this dynamic, nimble yet affordable offering from SAP. SAP Business One automates from the most routine to complex tasks sparing time for the decision makers to focus on growing business rather than hustling with mundane accounting and management. Like any other industry, SAP Business One ERP Software for Food and Beverage Industry has proven its worth.
The food and beverage industry have witnessed some rapid growth over the last few years. But this rapid growth has brought a series of challenges that come along like improper tracking of supply chain, inaccurate demand forecasting, taxation etc. To tackle these challenges hampering the growth, the businesses sought a comprehensive, futuristic but affordable Enterprise Resource Planning system which not only streamlined their operations but also kept them ahead of their competition.
Business found resort in SAP Business One which successfully resolved their key challenges in current landscape of Food & Beverage Industry without digging a hole in their pockets. But what are those challenges?? Let's discuss some of them.
Inventory Management – Inventory management is one of the most critical factor or components of any successful food business. When you are dealing with perishable items, you cannot stock more than required but also can't miss orders due to less stock. SAP Business One ERP Software for Food and Beverage Industry not only keeps a track of raw material and finished products but also notifies the user as soon as stock hits minimum levels. It can even be programmed to place the orders for raw materials automatically from the best supplier.
Demand Forecasting – Demand Forecasting is yet another critical pillar in any successful Food and Beverage Business. Stocking perishable raw material excess than the demand can result in heavy losses. Hence, SAP Business One churns historic data along with current market conditions to predict accurate demands helping business owners to minimize losses due to excess inventory.
Compliance Management – Food & Beverage business and strict compliances move hand in hand. All food business must comply with the stringent standards set by the local food regulatory body and also FDA (Food and Drug Administration) if they supplying to international markets. There are times some batches of production do not meet standards and need to be called off from markets or rejected. The manufacturer also needs to find the point of fault whether its production or raw material or the warehouse where the quality has been compromised.
It is very difficult to manage such extensive tracking without an automated system like SAP B1. SAP Business One ERP for Food and Beverage Industry offers myriad of functionalities like warehouse management, batch management, shipping management which allow manufacturers to monitor every batch of production with accurate tracking right from raw material to finished goods in the market.
Apart from these specific benefits for Food & Beverage Industry, SAP Business One offers other benefits like – better visibility of entire supply chain, easy reporting, easy tax compliances including e-invoicing, comprehensive sales dashboard with drill downs etc. Gold Partners of SAP like CBS also offer Recipe Management as an add-on plugin for their Food Industry Clients which works no less than a cherry on cake enabling their clients to reap maximum benefits for their ERP Sytem.