How SAP ERP is better than Tally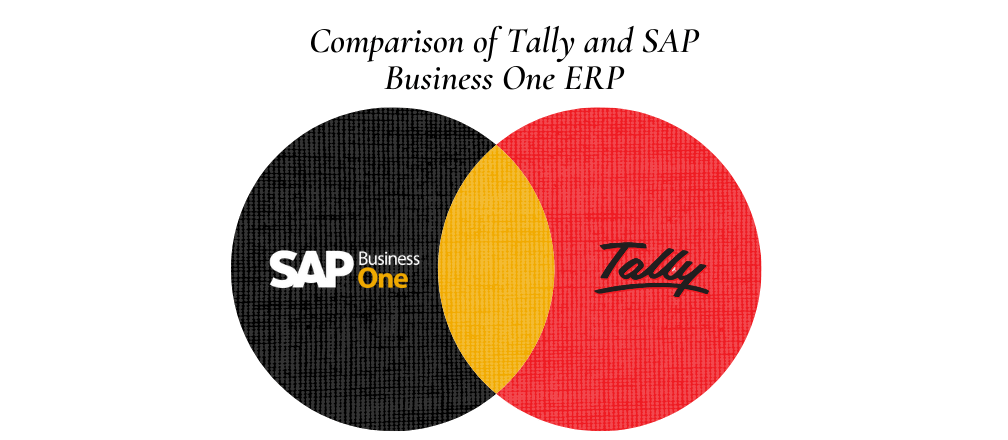 SAP Business One has globally used ERP software which comes with a package of 16 modules inbuilt. People and companies are also taking it as pride and brand to associate with SAP. Tally is moreover an accounting package that also provides features to manage inventory, BOM, Payroll but in a very limited way. Tally is also used in countries like UAE, India, Bangladesh, Hong Kong, and few countries of South Africa.
Below is the list of points that SAP makes better than Tally
SAP Business One provides a branch concept under the company. It can manage complete employees, business data, and reports at branch level and compile to company level. Tally does not have such features, you can only create companies.
SAP can handle millions of transactions with a large no of users in a single database. But Tally will start hanging if more than 2 yrs data along with 7 plus users. Companies break the data yearly which leads to a lack of yearly comparison reports.
A company can create multi-layer of data visibility security even at screen, value & Qty level restriction department and user wise. Tally only provides voucher-wise security but the same department user can see other users' data.
Multi-level approvals and alerts can be defined and triggered over SMS and emails. SAP business One comes with inbuilt Mobile Apps for Sales, Service users, and owners. SAP can be access on a web browser like Google Chrome, Safari, IE, etc. Tally does not provide any alerts and approval mechanism, even accessibility on a web browser only manages transactional data.
Nowadays CRM has become an important part of any company to manage and record presales activity and communication with customers & suppliers. SAP comes with an inbuilt CRM module in the base ERP package. Where Tally does not provide such features. It starts with Quotations/Proforma invoice and then moves to sales order & invoice.
A Quick Comparison
One very important feature with SAP is a user-defined field (UDF) and user-defined objects. It allow adding additional fields and forms in SAP as per your requirement to record & manage the data in the base system. Tally/BUSY/Marg this software doesn't allow the creation of an extra field or forms. You have to directly go for the addon.
SAP Business One also comes with a HANA database which is an inbuilt analytics tool and provides a user-specific dashboard. HANA is a combo of analytics tools, databases, and data response boosters. These benefits are not available in Tally but of course, it has its own database.
The module and features which is extra from Tally, BUSY, Marg. These are CRM, MRP, Production, Resource Management, HR (limited to manage employee data only), Project Management. But of course Tally has an extra module is Payroll management.
Conclusion
One important point is an investment in technology where SAP is a costly affair and Tally, BUSY, Marg comes in very limited cost. So based on the above information, one can understand Comparison of Tally and SAP Business One ERP software and easily take the decision.
Author:
Mr. Ravi Kumar
Cogniscient Business Solutions