HR Payroll Add-on compatible with SAP Business One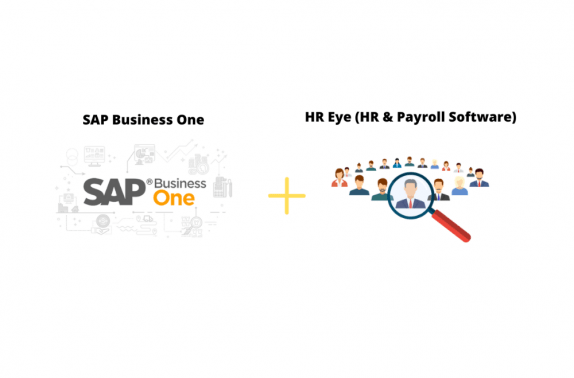 SAP Business One is the most advanced and affordable ERP out there. It can transform any enterprise by streamlining the processes thus increasing efficiency and profitability. Due to its affordability coupled with brand name SAP. Business One has been the apple of the eye of the Small & Medium Enterprise (SME) segment since it brings the same value as the standard SAP at the price of any vanilla ERP offerings. But there is one critical function of any organization which SAP Business One doesn't address at all – the HR & Payroll.
Employees are the backbone of any organization as they are responsible to carry out or manage critical tasks. Their performance directly impacts the performance of the organization. So it becomes imperative for the management to keep the employees pumped up and motivated. So they don't hesitate to go the extra mile for the growth of the organization.
One of the crucial measures to achieve employee satisfaction is to have a highly efficient and nimble HR and Payroll system in place. Which automates various processes like salary processing, imprest reimbursement, leave Management, payroll calculation, etc. Delay and inaccuracy in salary processing can be a big turn off for even the most sincere employees.
But since SAP B1 doesn't pack an HR and Payroll module of its own, organizations need to hunt for a third party HR module that can tightly integrate with SAP B1. That is where top ERP resellers like CBS come into picture which offers state-of-the-art HR and Payroll add-on named HR EYE solution. HE Eye seamlessly integrates with SAP B1 enabling smooth flow of information between various modules, thus ensuring shorter lead time and high accuracy.
Some of the important components of HR Eye solution are as follows:
Leave Management –
Leave entitlement, application, approval, and amendment.
Timesheet Management –
Weekly/Monthly timesheet submission, approval coupled with manual/biometric attendance log.
TDS Calculation –
Calculation of TDS, Investment declaration, Proof Submissions, Form 16 downloads, etc.
Employee Self Service Portal –
Travel reimbursement application, salary slips, appraisal process, HR policies, address update, imprest ledger, etc.
Recruitment –
Job Description Upload, Resume Upload, Resume Shortlist, Interview Panel Assignment, Interview feedback, Candidate Hired/Rejected.
Some of the key features of CBS' HR Eye Solution are:
Multi Companies/branch processing
Salary Processing
Powerful employee self-service portal
SMS and Email Alerts
Workflow enabled leave management and reimbursement
24*7 online access
TDS calculation
Customized leave configuration
Why Cogniscient Business Solutions?
CBS is the best SAP Business One re-seller in India with the highest rate of successful installations backed by strong references in almost all industry verticals. like manufacturing, trading, automobile, Pharma, e-commerce, retail, etc. Within its brief span of operation, CBS has established new benchmarks of ERP implementation which other players can only try to match. CBS ensures that its clients start reaping measurable ROI as soon as the ERP goes live giving the customer bang for their buck.