Industry Solution on SAP Business One for Auto Component Manufacture and Traders from CBS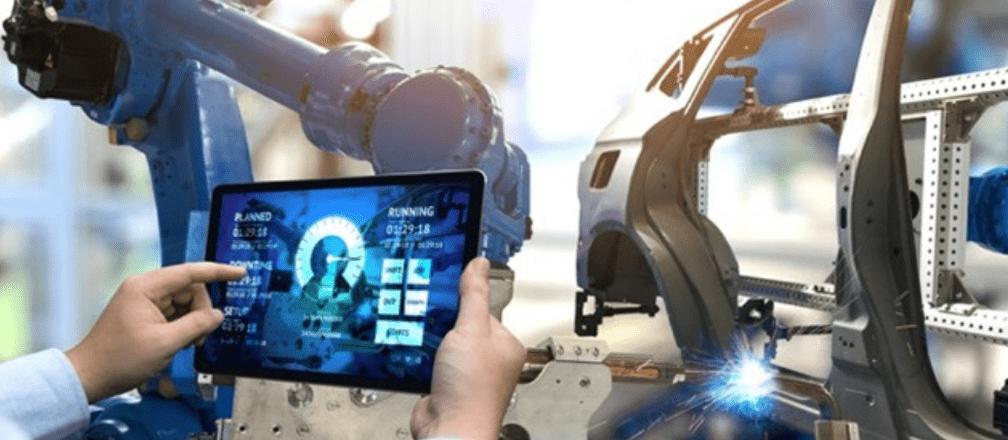 With the market becoming progressively demanding every minute, Industries and traders are bracing up to cope with every challenge that seems to be a constraint in their efficiency, productivity, and effectiveness. The automotive sector has always been one of the most dynamic markets. From giant manufacturers to small traders, the SAP Business One for Automotive industry has grown into a highly competitive manufacturing and trading segment.
Considering the dynamics of this Industry segment, SAP's B-One stands out as the best ERP solution for auto component manufacturers and traders. With gold partners like Cogniscient Business Solutions, SAP B1 has been implemented across the globe at various small to mid-level auto component manufacturers and traders.
Following are some of the major advantages an auto component manufacturer or trader can get with the implementation of SAP Business One-
Improved Production:
SAP Business One for Automotive industry has always been a complex scenario with layered production processes. B-One has been design to integrate the different processes of Shop floor to ensure real-time data flow that helps in faster decision-making.
Better Inventory Management:
SAP Business One has been incorporated with many specialized inventory management features. Features like consumption pattern help inventory managers to accurately forecast material requirement maintaining the just right amount of inventory. Not only the planning, but B-One also keeps a tap on fluctuating prices of materials and can place orders when prices are low.
Edge in Market Understanding:
SAP Business One enables manufacturers and traders to understand market trends and beat competitors in terms of pricing and profitability. Different pricing across geographies can be manage and interpreted resulting in cost savings. Process of payments can easily be track.
Reduction in Operating Costs:
More optimization and synchronization mean fewer errors, decreased rejections, and increased precision. Similarly, Optimized inventory control helps to cut down the overall cost of procurement whereas precision eliminates rework.
Better Customer Engagement:
SAP Business One is flexible in accommodating users and clients, from maintaining a preferable list of vendors to most profitable customers. This allows manufacturers and traders the opportunity to grow terms with their valuable business partners.
Faster and Accountable Deliveries:
In addition, One of the most important fields where SAP Business ByDesign and SAP Business One can be a game-changer for any manufacturer or trader. It is upgrading the delivery system. Integration of different modes of delivery with the SAP Business One system. It allows great transparency and enhanced speed right from picking, packaging to delivery of products.
Efficient Monitoring:
SAP Business One centralizes the monitoring process across an enterprise. An inventory manager sitting in Munich can track the stock lying in Stockholm. This makes plant management smooth overall and enhances the productivity of manufacturing facilities. Many of the small-medium manufacturers have got B-One implemented solely for coordination between their warehouses and manufacturing plants. Triumph automotive being one of the examples.
In conclusion, were some of the advantages an auto manufacturer and trader. It can avail by getting SAP Business One Implementation in its unit. SAP Business One continues to be the favorite of auto manufacturers and traders. Because of its exclusive functionalities for the automotive industry.