Integrating E-Commerce and SAP Business One for Seamless Operations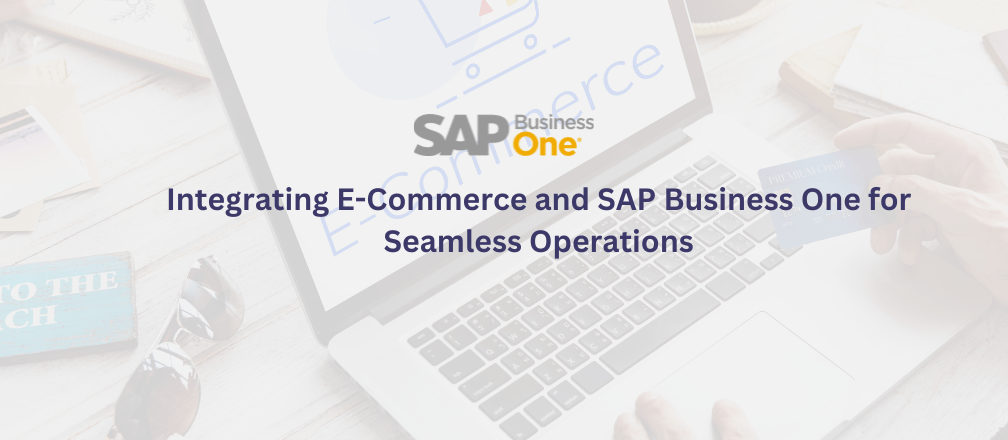 E-commerce has become a new requirement for people. It has a huge demand in today's market, irrespective of the industry type. Therefore, this has resulted in increased competition in this industry. E-commerce services are very lucrative and come with a set of challenges. Thus, if you want to stay in today's competition, you must solve the challenges with a smart ERP integration like SAP Business One.
With a huge range of benefits that people get from e-commerce websites, there is a huge demand throughout the world. Hence, it has also increased the need for developers to pay attention to functionalities. With SAP B1, businesses get the room to expand online by creating web stores. Therefore, it becomes easier for customers to seamlessly find the products. Additionally, it provides a single solution that can manage both offline and online businesses.
What is SAP Business One?
It is an ERP system for mid-and small sized enterprises or businesses. When it comes to running enterprises, you require optimized systems. With the enterprise resource planning or ERP system designed especially for SMEs, automating and streamlining different processes becomes easier. It has multiple models and features which enable integration of SAP B1, a practical choice. So, this ERP solution makes it easier whether your e-commerce is created on Shopify or WooCommerce.
What are the primary features of SAP B1 for e-commerce?
Whether your business is on Amazon, WooCommerce, eBay, Shopify, BigCommerce, Magento, or any other side, this ERP solution ensures easy integration. Therefore, the best part of this ERP solution is that it is a flexible and versatile product. It can seamlessly adapt to your requirements while your business evolves and grows.
Let us take a look at the key features.
It can store customer and business data:
One of the first benefits of this ERP solution is that it keeps customer information. It can take the data from a website and create a list that can be useful for B2B purposes. Additionally, customers can find unique prices, batch numbers, and a lot more. It also helps to make user groups on this ERP module for customers, which were generally used by the platform to provide promotional details, product availability, and other purposes.
It can create a detailed list of items;
This ERP solution can also be beneficial in placing items in different groups and discounts. Besides, this ERP solution can be used for inventory and non-inventory items. The flexibility of this ERP solution helps to differentiate intermediate items, raw materials, and other finished goods. Additionally, it helps to seamlessly manage inventory by using different labels.
For more info:- Connect with Cogniscient Business Solutions.