Introduction to SAP Business One Starter Package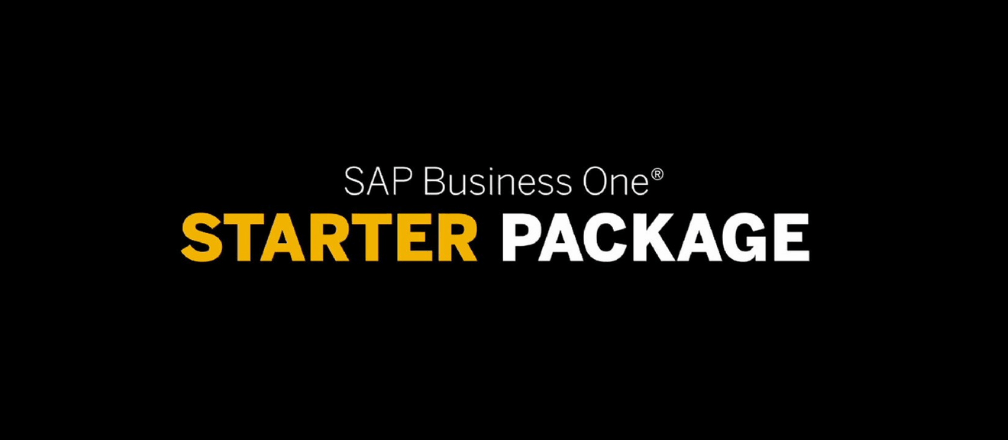 If you want to scale your business, you cannot always rely on manual spreadsheets, standalone software, can you? Because let us face it, they will become an obstacle in your business' growth because of their non-synchronous workflows. SAP Business One started package, on the other hand, offers you streamlined processes, simple workflow, and a path for growth.
There is nothing better than having to scale your business without a speck of sweat. But there are many questions in your mind, we know. In this blog, we will give you an introduction to what this software is and why you should invest in it.
Probably the best easy-to-use software you've heard of
And no, this is not an exaggeration. SAP Business One is a tool that gives you real-time insights, have an eye on your end-to-end processes, and manage the operations so that you can focus on things that matter – scaling your business.
Here is how it does that:
1. Ready to use
Unlike other software solutions, this software is a simple ready to use one which integrates all the mission-critical business operations to omit duplication and a single point of trust. This software is developed to handle banking, finance, sales, purchasing, employee records, and all other business processes.
The best part about this ERP is that it is a scalable solution. Also, its on-the-go access making keeping in touch with the business easy.
2. Enhance your business' performance
It does not matter if you are a 10,000$ company or $10MM company, everyone wants their process to be 100% effective and efficient with minimum cost involved. While that is not achievable, SAP Business One Starter Package does offer you centralized data management, allows you to easily modify employee data, and gives detailed analytics for informed decision-making.
The other best thing about this software is that SAP ERP works on their memory database. That means you do not have to worry about third-party integrations between data handling and software.
3. Easy to grow
Business needs in the modern world are complex and with the way customer dynamics are ever-changing, you need to be on your toes. The digital era has fast-tracked a lot of things that would have taken years and that means your business is constantly growing, even if the change is infinitesimally small.
That is why you can go live with this started pack in up to 10 days, depending upon the size of the business. Moreover, a partner like Cogniscient implement, configure and handle the import of the data from your legacy system.
The best thing about this? When your business needs to outgrow the starter pack, you do not have to undergo the entire exercise again. You just have to purchase the license key to SAP Business One, enter it, and go.
Conclusion
Do you want to know more about how the SAP Business One starter package can help your business up and running on growth cycle in no time? Schedule a free consultation here.