Purchasing and Inventory Control in SAP Business One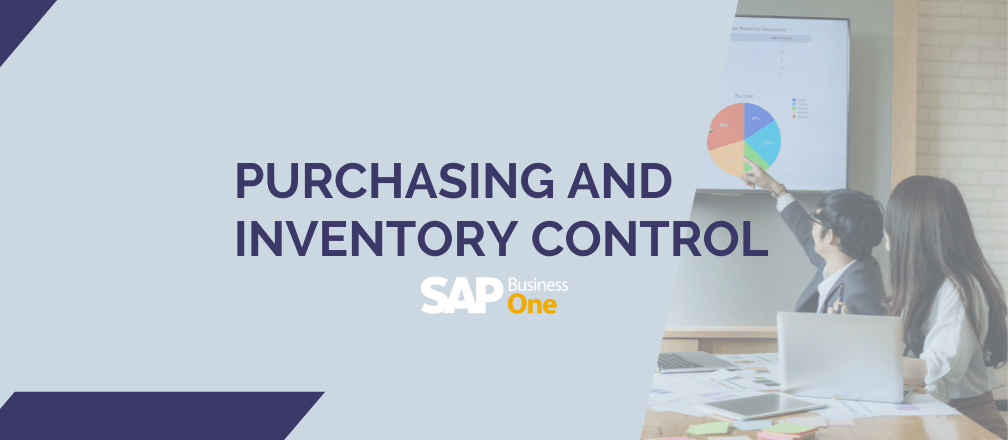 SAP Business One is an enterprise resource planning (ERP) software solution designed for small and medium-sized businesses. It offers various modules to manage different aspects of a business, including purchasing and inventory control. Here's an overview of how purchasing and inventory control work in SAP Business One:
Purchase Requisition:
When a department or user identifies the need for certain items, they can create a purchase requisition inSAP Business One.
The requisition includes details like the required items, quantities, and any specific instructions.
Based on the purchase requisition, authorized users can generate purchase orders.
The purchase order includes information about the vendor, items to be purchased, quantities, prices, delivery dates, and other relevant terms.
Once the purchase order is created, it can be sent to the vendor electronically or in print.
When the ordered items are received, you can generate a goods receipt in SAP Business One.
The goods receipt records the actual quantities received and compares them to the quantities ordered.
This step updates your inventory levels and triggers accounting entries for the received items.
SAP Business One updates the accounts payable module when the goods receipt is recorded.
It creates an accounting entry for the received items, reflecting the vendor's invoice amount, payment terms, and due dates.
SAP Business One provides tools to manage inventory levels effectively. It tracks item quantities, locations,
stock movements, and valuation methods like LIFO, FIFO and Moving average.
You can perform inventory counts, issue stock transfers, track serial numbers or batch numbers, and manage stock levels to ensure optimal inventory control.
SAP Business One offers various reports and analytics to help you monitor purchasing and inventory
performance.
You can access reports such as purchase orders, goods receipt, vendor analysis, inventory valuation, aging reports, and more.
Write Up:-
These reports provide insights into purchasing trends, stock availability, vendor performance, and overall
inventory management.
SAP Business One provides a comprehensive set of tools for purchasing and inventory control, allowing
businesses to streamline their procurement processes, track inventory accurately, and make informed
decisions based on real-time data