SAP Business One ERP for Oil and Gas Industry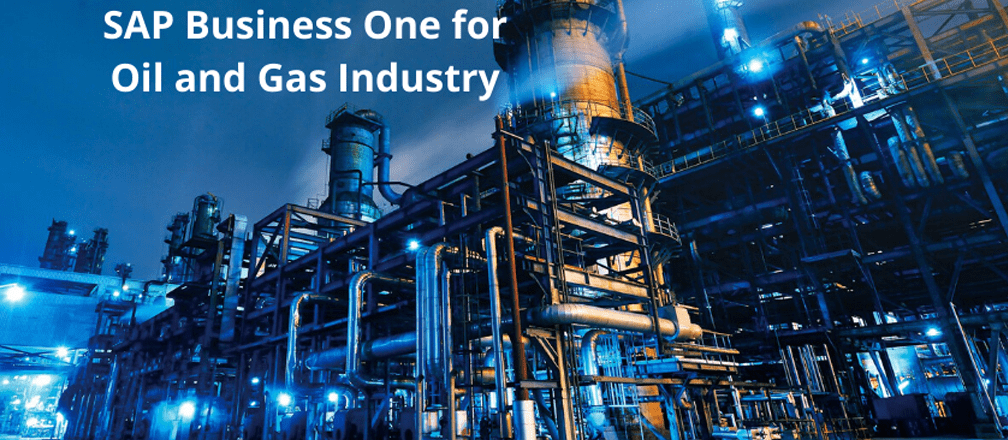 SAP Business One ERP for Oil and Gas industry provides all the functionalities like Capacity Based Planning, Procurement Management, and Adapts to Change, Equipment Maintenance, Removes Multiple Solutions, Saves Time and many more that are necessary to perform the business processes more efficiently and profitably.
In India, The SAP Business ByDesign and SAP Business One ERP for Oil and Gas Industry plays a major role in affecting decision making for all other different industries of the Indian economy.
Features of SAP Business One for Oil & Gas Industry:
Real-time Business transactions with notification on status.
Operate Multi-project planning at company and department levels.
Everything handles from one system Perform billing, and costing.
Project Access margins, expected vs. actual budgets, raw, material, and labor.
Manage your scheduling, equipment movement, and billing rates and cycles.
Track the live status of your equipment like: is out on a job site, in A transit, and available for dispatch.
Benefits of SAP Business One for Oil & Gas Industry:
SAP Business One for Automotive avoids data redundancy so that information handling is more efficient.
Outline on what should be done is designed during the initialization of the project, guiding to schedule project operations respectively.
SAP Business One helps to analyses production and purchase of needed raw materials, later on, the manufacturing process continues without any conflicts.
Real-time track to manage quality pre-check during every phase to release qualified products.
Stock localization process helps business authorities to locate their stock without manual searching, enriching procurement.
SAP Business One Reporting feature gives complete details on business transactions like accounts, financial statements, production, marketing, sales, etc.
SAP Business One support organization in the oil and gas field services industry to be capable through Field Service Management, Vendor Management, Save Time and Money, Streamlined Operations, Monitor and Manage, and Customer Satisfaction.