SAP Business One ERP for Trading Industry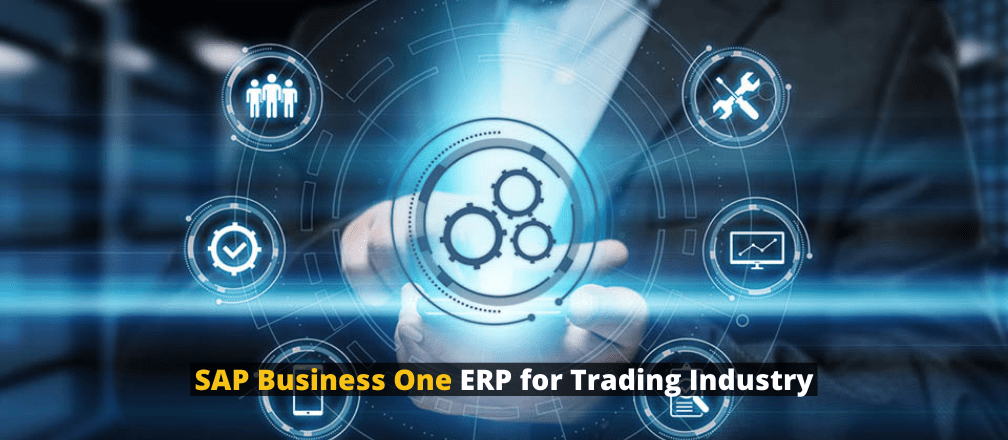 As a trading business owner, SAP Business One ERP for trading industry is a must-have for you. Moving goods between two parties is a task that needs care, precision, accuracy, and reliability. All of this can be questioned when you are doing things manually or without a scalable tool. But with an ERP system from SAP, you get access to automated tracking and management of processes.
What does it include and why is it good for your trading business? Let us explore in this blog.
How SAP makes the trading business better?
The software gives you flexibility so that you can manage your processes easily without any complexity. This means better efficiency. Here is a quick brief of the major areas that are automated by SAP Business One ERP for the trading industry.
1. Sales
When you are constantly dealing with so many clients and with many agents, pricing can sometimes become a pain point for you. With the help of an automated tool, you can easily obtain a quote, confirm it with your tables, and forward it to the producers. This ensures your sales process continues without any hiccups and maintains uniformity.
2. Client relationship
Every business follows the cardinal rule – the customer is king. And over the years, with growing buyer power, businesses have started looking into the customer experience. Nowadays, client relationship does not end at the sale. It has become a thorough process. And what better way to keep your clients engaged than to have SAP Business One ERP automate the touchpoints for you?
3. Material management
Having a large stock is important for your trading business but what good is an inventory you cannot sell? Make better accurate inventory management decisions with real-time data from SAP ERP about an existing stock by item type, optimum batch quantity, etc. to avoid any material wastage and higher profits for you. Because revenue only comes off when you sell products, not store them.
4. Cash flow
If you are dealing with large volumes of cash every day, then you must have faced some inaccuracies sometimes. For some, it may be nothing but as a business owner, you have to make sure that everything is in place. Hence, the SAP software keeps an eye on all your transactions and updates the books automatically every time a transaction goes through. It is reflected in accounts, inventory, production floor, etc. so that nobody has to manually update them. Also SAP Allows you to set reminder to your exesting customers for payment follow-up, which helps you collection on time.
Make more money by spending some
SAP Business One ERP for the trading industry pays itself off in a few years. So, if you are a trading business that wants to manage a large number of clients and vendors seamlessly, manage the inventory in real-time, and get access to the system on the go, then this software is for you. Cogniscient is a global leader in providing customer's need-specific SAP solutions. To learn more about how this software is a good fit for your business and scale it, simply get in touch with our solutions experts.