The SAP Business One Application for the Fashion Industry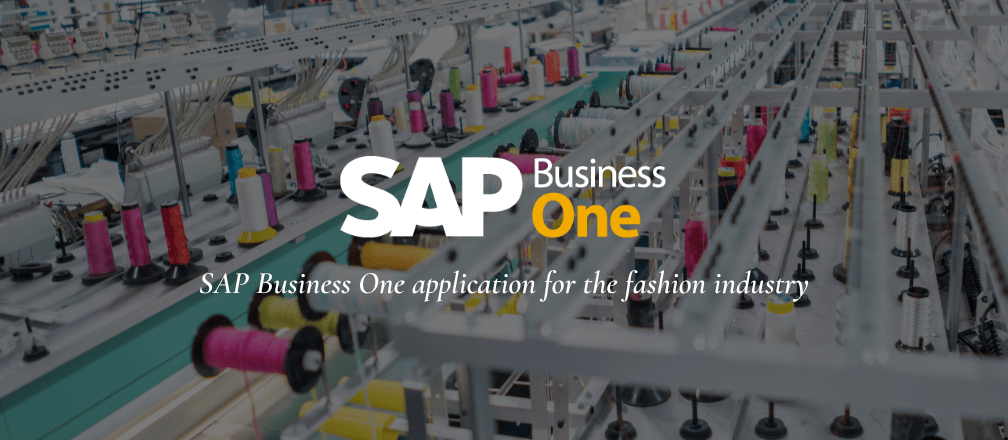 The fashion industry is one of the most rapidly growing industries in the world. Since fashion is not limited to celebrities, ordinary people are also looking forward to choosing fashionable outfits. Therefore, it has resulted in an increasing need for fashion-related companies. This means that the company requires improved technology to work with different sections. Since managing the different sections in the fashion industry is definitely a painful thing, it can become easier with the right and intelligent technology like SAP Business One.
The most painful areas of the fashion industry include managing the total manpower, maintaining stock dyes, machine maintenance, and everything else. Therefore, SAP Business One, which has been specifically designed for the fashion industry, can be extremely beneficial. The module is included in the latest SAP ERP solution ensuring resolving the common challenges faced by the industry. Therefore, they make the entire business process efficient and effective.
Understand the need for SAP Business One for Fashion:
When it is about the fashion industry, there are several components. Therefore, it requires streamlining all the processes and operations to make it seamless. It requires a fashion company to pay attention to several aspects to ensure a seamless transition. As there are different professionals who have to constantly work in different steps, it requires implementing intelligent technology to keep the processes in check.
Hence, SAP Business One can be a reliable choice. Integrating this intelligent technology will help owners to keep a check on different sections. Therefore, the companies can stay assured of having information on the various operations.  This solution ensures keeping a check on the processes while maintaining customer satisfaction.
Following are some of the most common ways that SAP Can be Beneficial.
Integrating SAP Business One can help to keep a constant check on the business inventory levels. Hence, we will have knowledge of the inventory and make the right decision.
Using SAP Business One for fashion industries can help to achieve customer satisfaction. Since you can streamline order confirmation, it can be beneficial to keep track of the overall process.
SAP Business One ensures a sustainable journey.
This intelligent technology provides immediate access to real-time information.
Businesses get comprehensive reports to reduce overall costs and increase market growth. Hence, it becomes beneficial to maintain the overall process.
This intelligent ERP solution reduces the overall process time.
It reduces the time needed for data transfer between head office factories and branches.
SAP B1 can effectively handle different solutions. Therefore, you can easily handle the different aspects of your fashion company, including inventory level, pricelist, items, transfers in warehouses, special prices, inventory transactions of purchasing and sales, and a lot more.
This intelligence system ensures abiding by the rules and regulations of the industry.
It ensures reducing the chances of errors and keeping the data properly.
This intelligent system also helps to provide excellent customer support service.
Integrate SAP Business One in Business Processes:
The fashion industry is constantly growing, and it requires integrating intelligent technology. As SAP Business One has been integrated with several modules, it can be beneficial in many ways. Therefore you require making the right choice of implementation partner to integrate SAP B1 into several processes. Choose Cogniscient if you are in search of a reliable implementation partner to integrate ERP systems in several sections of a business.