SAP Business One HANA vs SAP Business One SQL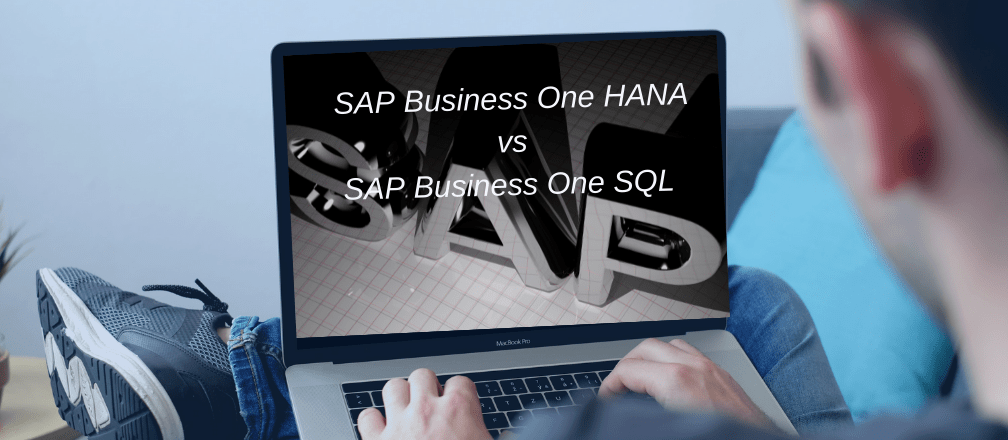 We will check out the key difference between SAP Business One HANA and SAP Business One SQL. However, you must know that HANA is "memory" database technology. Since it can work fast for large data volumes, it can become effective for mid-sized enterprises.
Being a customer of SAP Business One, you will get the option to select from SAP HANA and MS SQL Server. Thus, let us check some more details of SAP Business One HANA and SQL.
Exceptional Analytical Portal Features of SAP Business One HANA:
SAP Business one gives you the capability to publish and then share those documents. So, you can use the Analytical portal and MS Excel. All the users get access to the Analytical portal. However, only authorized reports are displayed.
Users can download authorized documents because they can run in a range of formats. Besides, MS Excel and SAP Business One clients do not necessarily need to download.
It supports both on-demand and on-premise users. Additionally, all reports get saved in Report History.
Fundamental differences between two:
The SAP Business One SQL is the on-disk storage technology. On the other hand, HANA is an in-memory technology. Thus in HANA, business data gets loaded on the server's memory. Since there are no mobile parts to retrieve data, it has functions that need immense power.
Stability:
HANA is not something new. As this technology was released back in 2010 for high-end SAP systems, it was largely unknown. In 2012, it was ported to the Business One application. Since this technology has completed the evangelical phase with a huge customers, it can be relied on. However, choosing a reliable SAP Business One HANA can be valuable for your business.
License Fees:
The best part is SAP user license fees for its versions are similar. Thus, it would not be a surprise to its customers. However, database licenses for HANA and SQL can be distinguished. The reality is license fees for SQL on enterprise-level are much more expensive than HANA.
HANA Server Cost:
SAP Business One HANA is a reasonable solution. Thus, you would not need a high-end computer to process. There are several SAP-certified hardware brands like Lenovo, HP and Dell. However, if you need a straight answer, the HANA server is a little expensive. This is because it requires increased RAM memory.
Cloud availability:
The best part is that SAP Business One HANA is available on the cloud. You can find several solutions. However, you need to choose a reliable SAP Business One partner to find great options. You can simply choose and enjoy the multiple features.
Endless functionalities:
SAP Business One HANA is not just any reporting tool. So, you must know that this is a platform that has multiple functionalities. Apart from the reporting tools, there are more than 60 KPIs and dashboards. The functionalities can be productive for your business functioning.
So now that you have known the key differences choose Cogniscient to integrate SAP Business One in your enterprise.