SAP Business One Hosting Options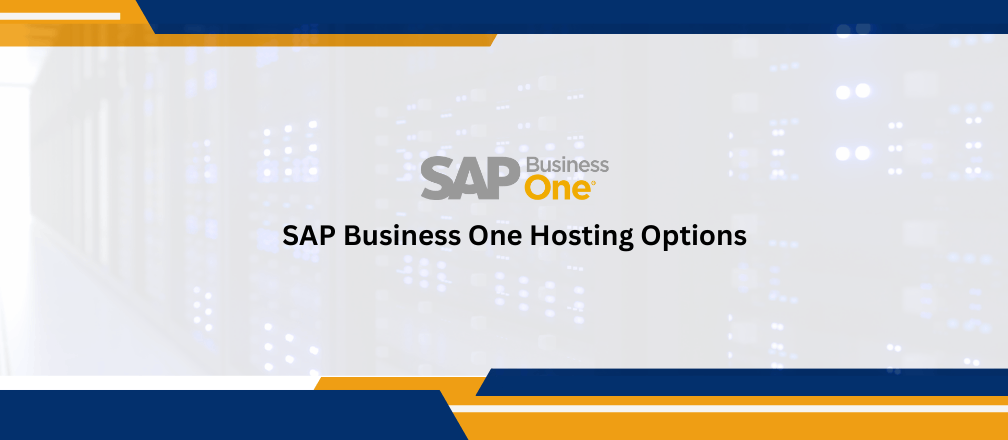 Small businesses are constantly looking forward to improving themselves and getting a competitive age. If you take a look back at 2015, you can see that most of the small to medium-sized businesses had only one option when it came to hosting their business management solutions. Back in 2015, choosing a cloud opportunity was more like a risky concern. As people were not sure about the reliability and security of cloud hosting services, most SMEs were stuck to one or two solutions.
However, gone are those days when businesses did not have many choices. In 2023, when online businesses are on the rise, and so are a number of small to medium-sized businesses, there are now several deployment options available for SAP Business One. Therefore, depending on the size of the business and the requirements, it is possible to choose accordingly. So, in this guide, we will take a look into the different hosting options for SAP Business One so that you find it easy to decide.
SAP Business One Hosting Options:
Now, you can find both cloud and on-premise hosting availability for SAP B1. So, it comes down to the choice you make. There is no such right or wrong option. In this case, it rolls down to finding the best according to your business requirements and budget. For many organisations, they prefer maintaining an in-house server as it works for them, particularly for managing regular data.
However, there are many other businesses that find cloud management to be more convenient and sensible. This is especially true when a business requires continuous product updates along with the pricing structure model.
On-premise SAP Business One:
Managing an in-house solution is definitely a very popular choice, even in 2023. There are many SMEs that still prefer to have their own solution and server within their reach. Even when this is a conventional model to run applications, it has still not gone out of trend. For on-premise models, data gets stored in the internally managed firewall, and the IT department of the company can easily have access and keep monitoring the data.
Cloud hosting of SAP Business One:
With the advancement and the need for regular updates, there are many companies that have now started relying more on cloud hosting services. Using AWS for SAP Business One has multiple benefits, as it will give the opportunity to businesses to make regular updates. Some of the most common reasons why the cloud hosting models have acquired great acceleration in the market are because of fast ROI, stagnant pricing model, reduced cost on IT infrastructure and data integrity. This makes it one of the prime reasons why small and medium-sized businesses have started relying on cloud hosting models.
Predictable pricing of cloud hosting is one of the most attractive features that makes it a primary choice. Its affordability has made it a common model for most businesses. With transparent monthly pricing, organisations are well aware of how much they are spending on the software. Therefore, they would not have to worry about spending more. Additionally, as there is no need for IT infrastructure or hardware, organizations do not need to spend money or time on outdated hardware maintenance.
Conclusion:
So, if you want to know more about the different hosting options for SAP Business One, you can get in touch with Cogniscient. Whether you are looking for an on-premise hosting option or a cloud model, they can discuss the hosting requirement and provide the right solution.