SAP Business One on – Cloud vs on – Premise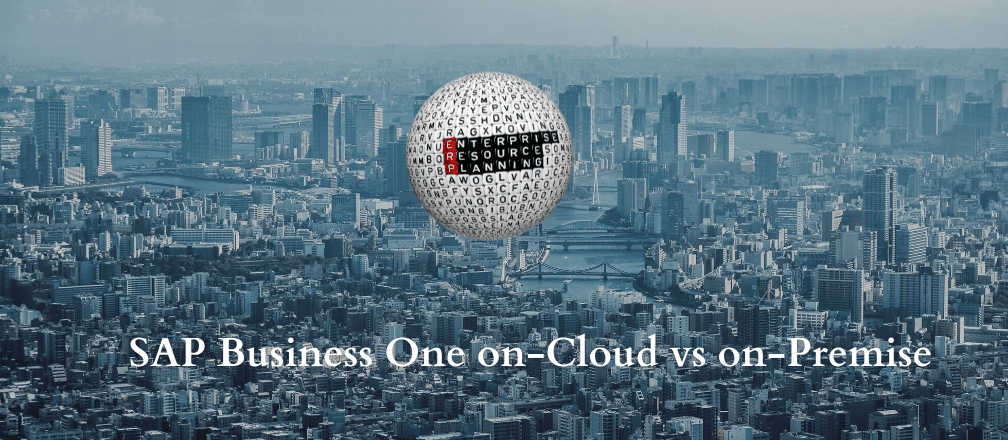 In the modern age, mid-sized companies aiming to compete in the market need an intelligent solution. SAP Business One is one ERP model that can run seamlessly on cloud and on-premise. As an On-premise environment is a traditional process, it has SAP Hardware present within the server.
However, for SAP Business One on Cloud, you can do two different things. First is, you have the freedom to buy this software, and a partner can host it. Secondly, you have the option to choose On demand solution. In both cases, you require looking for a reliable SAP Business one partner in Dubai.
So, to put an end to your queries, let us find out the difference.
SAP Business One On-Premise:
Data compliance : Several organizations are there that would not like to play with data as they would like to secure data. Thus, organizations that would not want to sync the crucial business data, on-premise can be valuable.
Customized integration : So, this is where you require 3rd party system integration. Since these days enterprises make use of different systems with SAP Business One, it can prove valuable. Compared to SAP Cloud ERP, an on-premise environment can be helpful to connect the applications.
Infrastructure : In case the internal server is offering ROI, then there is no point to leave for any third party center. This is when keeping SAP Business One On-premise can prove valuable.
SAP Business One on Cloud:
ROI : Undeniably, choosing a good ERP can be a valuable investment. For the SAP Cloud ERP, ROI is much quicker and faster. However, choose a reliable SAP Business one partner in Dubai to ensure accurate integration.
Monthly Packages : Being a small-sized business, sometimes it can be hard to pay at once. Thus, a monthly based pricing model can be highly effective. With a reliable SAP Business One partner, you can get the monthly based pricing. Hence, it can be a lot easier for you. Check the monthly packages prior to choosing a partner.
Auto-update : So, with the SAP Cloud ERP, you don't have to call a professional. Since these can get auto-updates, you can keep enjoying the latest features. There is no doubt that the improved features can prove beneficial. Thus, when your software gets updated automatically, you can stay stress-free.
Proper use of resources : When it is the SAP Cloud ERP, you can stay assured about proper resource utilization. Thus, business staff can find it easy to pay attention to other processes.This results in adding value to the business process.
Data Integrity : Organizations are highly insecure about data. Since they would not like to take any chance, SAP Business One On cloud can prove beneficial. With cloud SAP, businesses can make use of data security.
No hardware issues : Since it is an on-cloud environment, there would be no hardware issues.
So hopefully you now know the difference between SAP Business One On cloud and on-premise. Look for a professional partner like Cogniscient for a complete integration.