A Trusted Name for
SAP Business One Partner in Jammu
Cogniscient is a leading SAP Business One Partner In Jammu offering seamless implementations of ERP solutions with an excellent team for businesses of all sizes.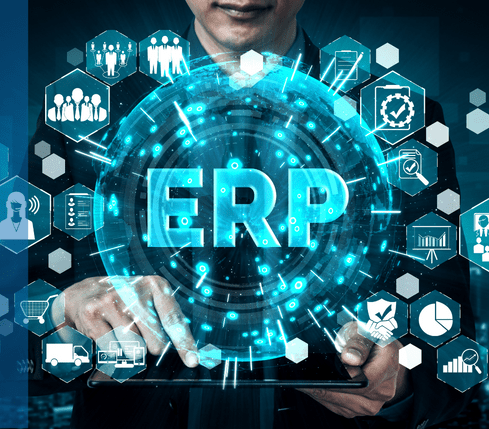 Leverage the Power of SAP Implementation with the Top SAP Partner in Jammu
The rise in competition among companies is no more a secret. After stepping into the 4th industrial revolution, it has become evident that companies require playing smarter and harder to be a part of the race. There is a need for an intelligent and effective system that enables streamlining most of the business operations. Apparently, more companies realize the need for SAP ERP solutions in their businesses, which has resulted in increased demand for SAP implementation companies in Jammu.
We aim to become the final choice when you are looking for the best SAP Business One Partner in Jammu. Our product ensures managing the different business operations. As we have been a part of this market for a long time now, we comprehend the challenges you face without one such smart system. So you can reach us today to get a successful implementation.
Regardless of the size and type of business, SAP Business One is developed with the sole intention of bringing transparency to the entire process. In such time, knowledge is imperative as without a proper implementation in your business; it is impossible to attain a successful result. Companies can leverage the true potential of SAP Business One after successful implementation based on your business type.
We are the
Best ERP Software Company in Jammu

To Assure Exceptional Implementation

We take pride in announcing that we can ensure proper implementations. Working with companies from different parts of the nation and from different industries has helped us to gather the challenges and solutions. Choosing Cogniscient as the SAP Partner in Jammu will help you to enjoy genuine service from some of the top experts in this industry.

We house some of the trained team members with years of knowledge of SAP ERP technology. Being one of the most intelligent technologies in the world, it requires knowledge and techniques. Our implementation process includes making a thorough analysis of your business operation and then offering a custom solution based on your needs.

As SAP Business One includes a range of modules that cut the need for human involvement in the tedious and non-efficient process, it becomes a cost-effective and informed choice. It handles different aspects of a business and ensures offering a see-through into the various processes. Choosing an SAP ERP solution can be beneficial in a myriad of ways.
It can be customed based on your specific needs and requirements.
We have a team of professional members that ensure a thorough integration.
SAP ERP helps business to comply with industrial standards.
It brings transparency to the entire process.
It allows you to get every single detail of the process.
You can make informed decisions.
We find it easy to manage operations and people.
Why is Cogniscient known as one of the top SAP Partner Companies in Jammu?
SAP ERP system has been prioritized by many companies in today's date. It has been studied that almost 77% of companies have implemented this intelligent system. It is time for you to realize the potential of this system and implement it in your system to improve and expand your business. As today's business ecosystem has been growing at an unmatched speed, you must make a good decision now before it is too late.
We at Cogniscient want you to grow higher in the competition. We are the SAP ERP Solutions Company in Jammu that handle a diverse range of aspects. We ensure a successful implementation of ERP solutions in your business which would ultimately yield the best results. With us, you can apprehend the true potential of your business.
We have a team of the best ERP professionals.
We handle SAP ERP installation services in a seamless way.
We ensure providing every solution to your needs regarding ERP systems.
We hold decades of experience.
We have experience working with different industries.
We customize the ERP system according to your business infrastructure.
We offer 24/7 customer support service to our clients.
We Are a One-Stop Solution for Different Services
If you are in search of an SAP Partner in Jammu offering a diverse range of services, we are here to put an end to your hassle by providing everything you can think of.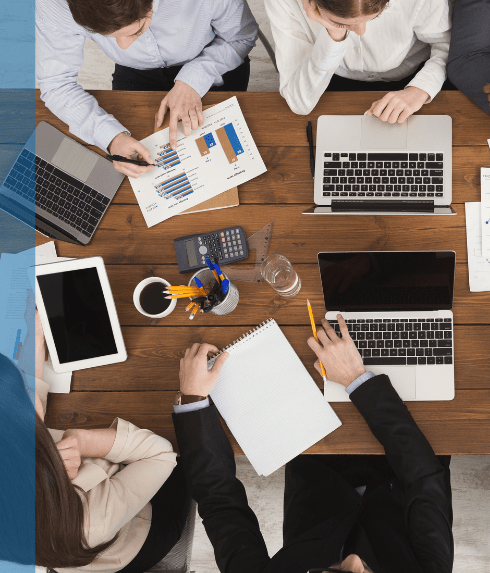 Why choose the

#1 SAP Partner Companies in Jammu?
We are one of the trusted SAP Partner Companies in Jammu, with years of knowledge and understanding of this new-age ERP technology. We have already helped businesses from different industries by properly implementing SAP Business One. Our implementation ensures a competitive edge in today's market.
You can directly reach us or leave us an email with your queries so that we can get back to you with a proper solution. We make sure of a suitable implementation to improve the results.
Frequently asked questions
Can SAP ERP systems be used in smaller companies?
Yes. The SAP Business One ERP system has been specially designed for small and mid-sized businesses. So irrespective of the industry of your business, business one is one of those intelligence systems that can be implemented on small businesses to leverage the maximum benefits.
How to decide on the top SAP Partner Companies in Jammu?
We would always suggest taking a look into the experience. As this is a smart and advanced system, choosing the leading SAP ERP solutions company in Jammu can be beneficial for a successful implementation. Besides, as it requires customization, knowledge is imperative.
What is the best attribute of the top SAP implementation companies in Jammu?
Experience is considered the top attribute of the Best SAP ERP partner. When a company holds decades of experience and has been rewarded by multiple awards, they are certainly much better than others.
How much does an SAP Business One Partner in Jammu charge for migration?
It is better to get in touch with a reliable SAP business. One partner in Jammu to know the exact procedure and charges of data migration.