Upgrade Your Tour and Travels Business with SAP Business One ERP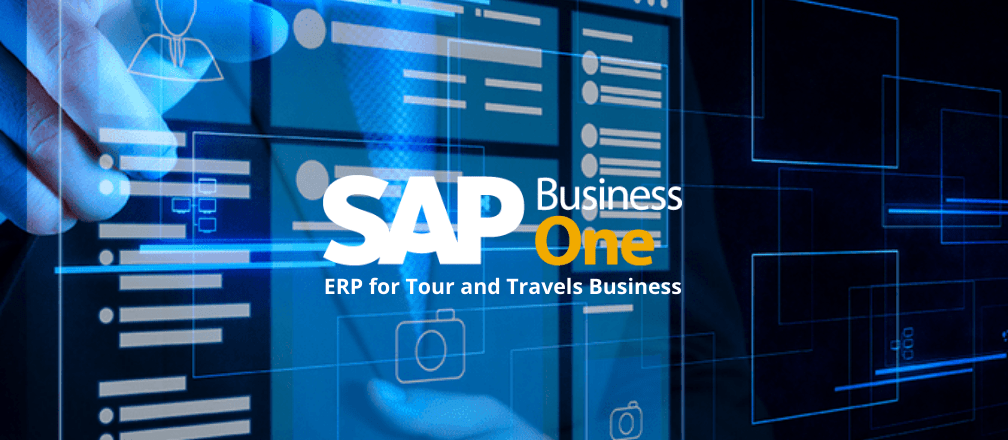 A lot of tour and travel business owners like yourself are worried if investing in a software solution is the right decision for you at the present times. There is no wrong time to upgrade your business. This blog includes talk's inputs from the SAP consultants at Cogniscient about why SAP Business One ERP for Tour and Travels Business is the right upgrade.
Tour and Travel Industry is a part of the billion-dollar e-commerce industry. So, when all software enthusiasts are asserting that e-commerce should move to software solutions for their business to become better and faster, why shouldn't you adopt one for your tour and travel business?
Let us take a deeper look into this in this blog.
SAP Business One – The End-to-End Solution
A large part of your tour and travel business relies on the travel agents, right? If your team of, suppose 5 travel agents, is busy updating Excel sheets manually instead of what you are paying them for, how does that affect you? Not too well, we suppose. Because if your agents are not selling tour packages, you are not hitting your business targets, you are not earning a profit, and your business is not growing.
That is a problem. So, the first prerequisite of the software is that it should be easy to use by the agents and make their tasks smooth as butter.
1. Lifecycle Management
Most businesses are lagging because they use different software for different lifecycle stage. Maybe your agents are also caught up in maintaining an Excel sheet every time they connect with a customer.
SAP Business One offers your tour and travel business end to end lifecycle management. The in-built CRM records all the data and updates it across the system. The system assigns the contact owner who can see the record anytime.
2. Online Travel Booking Engine
Most tour and travel businesses rely on third-party booking engines to serve their clients. This results in added time in the entire process and added expenditure to the business. We believe that you should not spend on these services, right?
SAP powers your business with an online travel booking engine. Using this engine, the customers can log on to your website, match their plans with the large database of various service providers, and gives you all the data on a consolidated dashboard.
3. Digital Manufacturing Cloud
If your solution can match your business with the customer demands in real-time and keep up with the rising demand, would you love it? Of course, you would. Most travel businesses are caught up in unbalanced process flow and miscommunication between planners and executers.
Not anymore. Because the SAP B1 software uses cloud deployment, creates transparency and visibility across the developers & executers, keeps track of the performance with powerful KPIs, and offers in-depth analytics for improvement.
Upgrade to SAP Business One
Talk to a solutions expert at Cogniscient and learn how can you grow your business with SAP Business One ERP for tour and travel industry.