What Are the Main Reasons for Pharma Companies to Implement ERP Systems?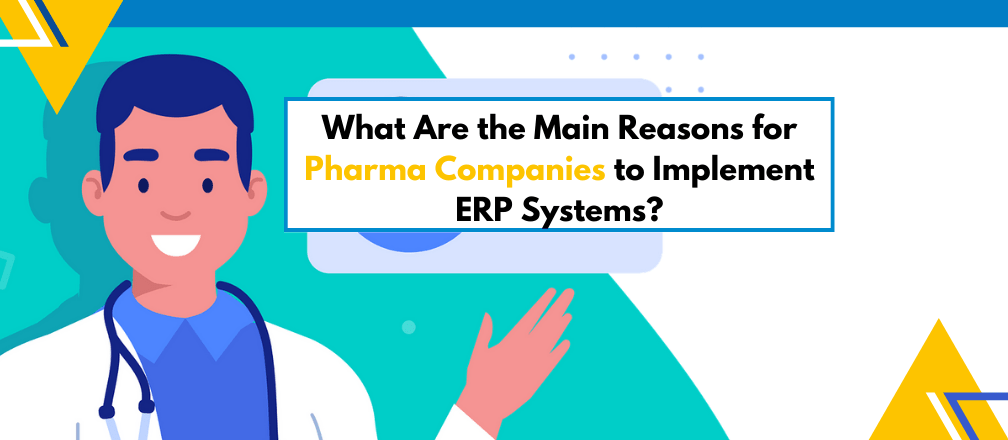 There is no denying the fact that the pharmaceutical industry is enormous, with multiple competitors. However, in order to thrive in this constantly changing market, there is a need for you to implement advanced and new technologies. An SAP ERP solution has been designed to streamline daily operations effectively. It is the latest technology that every pharmaceutical industry should have to maintain its inefficiencies.
According to the studies, digital transformation has accelerated the pharma industry after the pandemic. It is time for pharma organizations to invest heavily in digital technologies like cyber security and cloud computing. As they seek a proper solution to streamline the processes, comply with regulations and improve their inefficiencies, SAP ERP solutions for the pharma industry can be a great inclusion.
How can SAP ERP solution for the pharma industry be beneficial?
The SAP ERP solutions designed for the pharmaceutical industry have been specifically developed for streamlining processes associated with product development, distribution, and research. Implementing the SAP ERP solutions in the business helps strengthen processes and meet the demands of growing customers.
The different elements in the SAP ERP solutions for the pharma industry help streamline the business's critical tasks, thereby reducing pressure within the operations. Following are some of the reasons why pharmaceutical industries should definitely invest in intelligent SAP ERP software.
Managing records: As businesses will continuously obtain important data which must be stored for future reference or evidence, you must have a proper system for it. With the ERP system, you can keep a record of all the information, which will be readily accessible whenever you need it.
The SAP solutions are designed for businesses that immediately enable tracking payments, bills, products, inventory, pending payments, and every other thing within a single interface.
Control and manage documents: Managing dozens of documents within the pharmaceutical business can be a tedious process if you have still not implemented the right software. Fortunately, the SAP ERP solutions keep these basic requirements in mind and provide document control function and management for organizing documents and improving productivity.
As pharmaceutical industries have complicated processes like product development, research, testing, distribution, and manufacturing, an advanced ERP system can be beneficial in managing and keeping a record of the information obtained while researching for future analysis.
Compliance: It is no secret that pharma industries require to meet specific standards. Therefore, regulating authorities like FDA provide controlling rules that the industry needs to comply with. Putting all the regulations on short notice can be complicated, especially when you are using outdated software.
However, when you choose to implement the correct SAP ERP solution for the pharma industry, it can track the compliance of your company. It integrates with existing tools and systems and helps you understand if you're able to meet the recent guidelines within the industry.
Implement the right SAP ERP software:
These are the top three most important factors why the pharma industry needs to invest heavily in a proper SAP ERP model. As intelligent ERP solutions like SAP Business One have all the features to regulate the needs, it can benefit you. Choose Cogniscient to implement and enjoy its multiple benefits.