Which SAP Business One Module Fulfills My Business Need?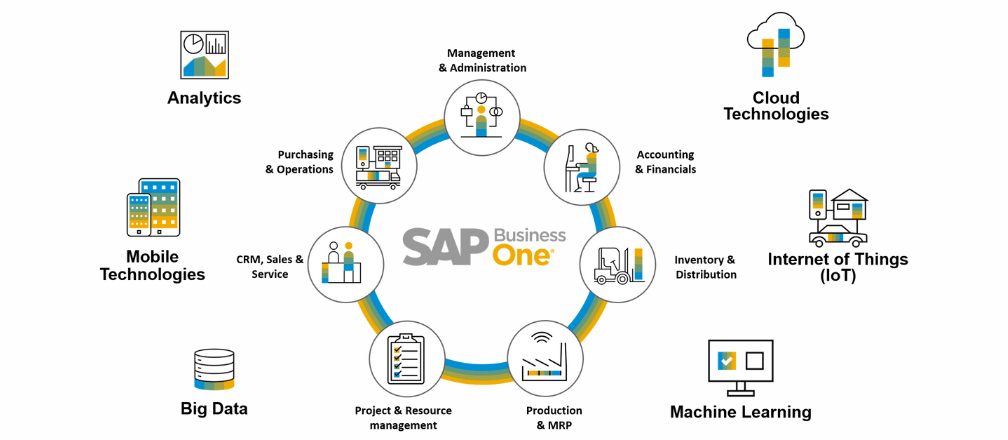 Basics first – SAP Business One is a business process management software. It has virtually almost everything that you need to run a business smoothly, right from lead data capturing to support & service.
There are literally hundreds of modules in this suite that offer various functionalities for making your business smarter and better. Our experts today have compiled a quick list of why there are modules and which modules are a must-have if you are a first-time SAP buyer.
Let us get right into it.
SAP Business One modules?
See, SAP Business One is not a single tool. Well, it is but it is not like one single component that is responsible for everything. It is actually a collection of various sets of functionalities that take care of one or another business department.
These sets make up modules, that are part of the whole SAP ecosystem as one but can also be accessed individually. This way, data management is more efficient.
And do you know the best part? SAP's modules are not like other modules that you see in a typical software. You simply enter your license key, hit submit, and unlock the module to start using it right away. It is really that simple.
The must-have modules
Here are some modules that you should definitely have in your SAP Business One to use its capabilities well in your business ecosystem.
Admin: This module lets you control administrative and system settings.
Finance: This module lets you manage the account book, financial reports, and postings.
CRM: This module helps you manage the entire journey of a customer from contact to service.
Sales: This module records all your sale transactions, contain a repository of quotations, processed & current orders, and deliveries.
Purchasing: With this module, you can manage the purchase orders, goods receipts, vendor payments, and purchase quotations.
Vendor: You can easily manage the vendors, their contract terms, details, business history, and much more with this module.
Inventory: When you have an inventory or a warehouse, this module will help you easily manage the items, maintain stocks, plan sales, etc.
Production: Using this module, you can manage bills of materials and production orders to increase efficiency on the production floor, job routing, and manufacturing details.
Reports: With this module, you can generate reports of all the parameters that you wish to set and use them to make smarter and better actions.
Project Management: This module helps businesses manage the project's lifecycles, deliverables, tasks & challenges, obstacles & their solutions, suggested timeline, and financial summaries.
Human Resources: With this module, you can manage the employees of the businesses and can integrate it with the payroll system as well to automate it.
Service: This module controls the customer equipment cards, service contracts, and service calls.
Conclusion
SAP Business One is a customizable tool that can automate your entire business. And you only have to pay for the modules that you are using. Scale the solution as you grow. Discuss it with the experts at Cogniscient to know how we can help you.