Why SAP Business One is the right solution for SMEs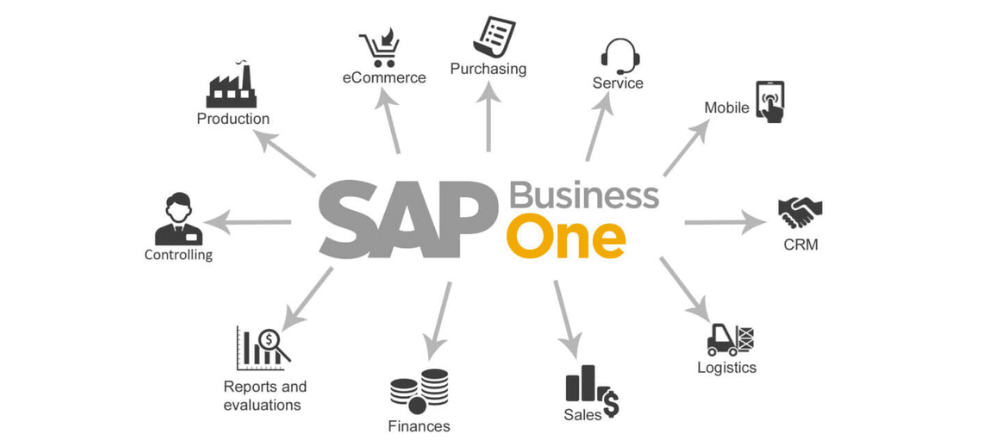 <![CDATA[
After having served large Enterprises for almost 3 decades, SAP took cognizance of long-running demand of an affordable version of SAP for SME segment. SAP B1 is a complete ERP solution in itself which is designed and engineered to address challenges faced by Small and Medium Enterprises in implementing an ERP solution. Here are a few top reasons why SAP B1 is the ideal ERP solution for SMEs
Affordability

SAP B1 is basically a scaled down system of the higher versions of SAP which are designed for large enterprises. These versions contain loads of functionalities which are irrelevant to SMEs at current stage of business. SAP B1 entails only specific and necessary functionalities relevant to SMEs thereby reducing the cost of the system significantly. As a result, SAP B1 packs best in class functionalities with trust of SAP at a highly competitive price.

SAAS Model and Flexible Licensing

SAP Business One is available on the cloud as a SAAS which saves the SMEs capital expenditure for setting up the heavy on-premise IT infrastructure to run the ERP. SAP B1 also has a flexible licensing model which can accommodate a small company with 5 users to a mid-sized company with 300 users. Moreover, SAP B1 has an option to designate one extra trained internal use as a SUPERUSER for system maintenance and admin tasks thereby saving recurring maintenance costs.

Accessible on Mobile App

SAP B1 is available in the form of a mobile app which users can access anytime anywhere and keep a tap on key business metrics thereby making informed critical decisions

Ecosystem

Being a part of the SAP Ecosystem, an SME can have access to a vast pool of existing resources with GOLD partners like Cogniscient Business Solutions. SAP Gold partners in India have add-on solutions created on SAP API which readily integrate with a standard solution bringing homogeneity in the entire scheme of things.

Seamless Expansion

SAP B1 is designed in such a way that it can be expanded from 10 users to 1000 users, 1000 transactions to a million transactions as and when the organization grows. Apart from users and volume, SAP B1 can easily integrate new apps and functionalities when the organization ventures into new business and geographies.

Save Recurring Training Costs

SAP has gone the extra mile to help SMEs save on recurring training cost on new manpower by creating a comprehensive pool of online tutorials which can train the users on existing and new functionalities added to the software.
From the above points, we can comfortably conclude that SAP B1 is a no brainer for all SMEs who wish to not only streamline their business but also strive to expand their business across domains and countries. It can be considered as a growth partner and catalyst that provides the right IT infrastructure which fuels growth and prosperity of any organization.
]]>