7 Tips On Increasing Customer Retention With The Help Of ERP Software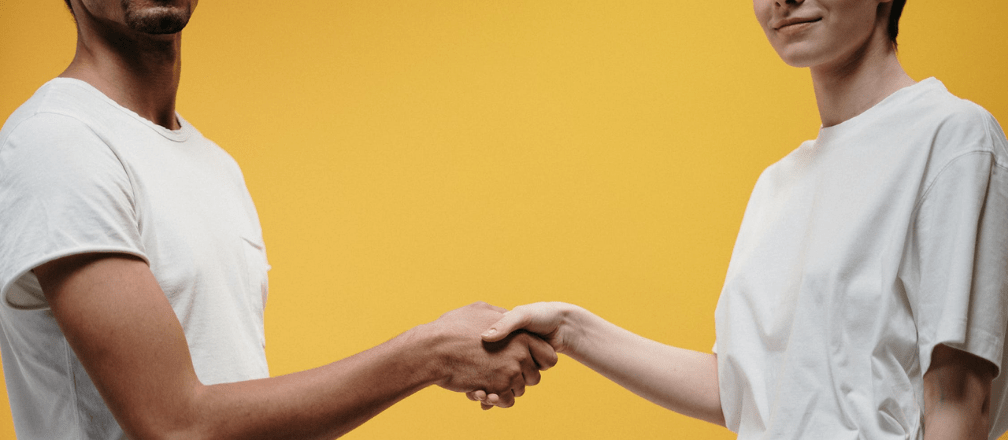 Customer retention is crucial as the cost of acquiring new customers is significantly higher than retaining existing ones. Hence, building long-term relationships with satisfied customers and clients is key to saving money and growing sales performance.
Up to 84% of consumers have expressed that customer service is an important factor in the decision-making process. Customer service helps increase the likelihood that clients will come back again and again. This strategy helps companies create sustainable sources of income while better improving other people's businesses and lives by providing a service that adds value. Long-term business relationships are good for both customers and providers and should be the golden standard.
And the question on companies' minds should be, "what tools can I use to retain customers?" One tool that companies should consider is enterprise resource management software.
What is ERP?
What is enterprise resource management or ERP software and what does it do? An ERP system is a tool that integrates various parts of a company's operations into one seamless database. It joins accounting, project management, manufacturing, supply-chain management, and many other aspects of business in one platform, providing a database that supports the whole operation.
Through ERP software, companies can improve their operations, make personnel's jobs easier, and create happier customers that keep coming back. Installing an ERP system into your company's workflow can bring a lot of benefits. For 95% of businesses that have used ERP systems, there was a significant improvement in the way they operated businesses.
7 Ways to Use ERP Software to Increase Customer Retention
Using ERP to learn how to retain customers in business is possible and very probable too. Let's look at some ways to do that.
1. Integrate your ERP Software with your CRM System
At the center of all customer retention strategies is a customer relationship management system or CRM for short. These systems help keep all customer information, transaction history, conversations, and more in one platform. An ERP software often has a ready integration to CRM software.
Integrating SAP Business One ERP software with your business operations gives your company teams access to a central database of all potential and existing customers. It then ties up essential activities like inventory and delivery. How that plays out is scenarios like this— imagine you're a tea company providing large bulks of orders for retailers. With ERP software, a company can manage inventory as the orders come through the CRM. This use case is but one of the many actions a company can automate and streamline with ERP software.
2. Streamline Operations
By streamlining company operations, a business does more than put things in order for internal benefit. It also affects customers. It's not a secret that better operations and systems will always result in happier customers. Customers that appreciate disorganized operations that trickle down into front-line interactions is unheard of.
By streamlining operations through using ERP software in warehouse management, supply chain management, order processing, and project management will result in better front office service and happier customers. With happy customers, repeat orders are likely to happen.
3. Improve Employee Satisfaction
Another ripple effect that happens in companies that directly affect customer retention efforts starts with happy customers. Reports show that ERP software helps reduce workload. Enterprise resource management software helps simplify employee work by automating repetitive tasks and providing one cloud-based database to keep teams aligned.
When employees are happier, they serve clients better too. A study by Gallup once showed that unhappy customers are most likely to scare customers away, even long-term ones. Remember that it takes one bad experience with an unhappy employee to lose a customer for life. Accordingly, it takes one happy employee to keep a customer for the long haul too.
4. Organize Orders and Inventory
Companies who want to find out how to increase customer retention rates should know by now how important order management and inventory are in keeping happy customers. One of the best ways to lose a customer forever is to repeatedly tell him or her that the product they are looking for isn't available.
That's why order and inventory should be a priority for all businesses. ERP software can help manage inventory and orders through cloud-based systems that help ensure that out-of-stock orders eventually become a thing of the past. ERP systems have all kinds of order and inventory management systems and features, including functionalities like stock tracking and management, sales and purchase order management, multi-channel order fulfillment, warehouse management and stock transfers, B2B eCommerce functionality, and many others.
5. Brainstorm on Contextual Added Services
Another value-add of great ERP systems is the data and analysis that they bring to the table. Data is quickly becoming the new currency of the future as it provides better contextualization. Take, for instance, data like order history. With systems that can apply machine learning to enterprise resource planning systems, a business can automate client orders or even suggest cost-saving alternatives to them.
Context helps build trust as it gives clients the feeling that they are heard and highly prioritized. Customization is a great way to build and strengthen client relationships and improve retention rates significantly.
6. Ramp Up Production and Improve Quality
If a company wants to grow and get more long-term clients, production growth should always be on its mind. Whether a company is doing in-house production or outsourcing it to a partner company, an ERP system can help keep better tabs on factors, variables, and considerations in production.
ERP software can also help in productivity improvement as they often provide more detailed reports on information like error logs, output to input reports, efficiency rates, and other production variables. This information helps leaders and decision-makers think of ways to improve production and product quality and integrity in the process too.
7. Get Better Suppliers
Client relationship management works best when companies also think backward into the supply chain and improve supplier relationship management too. In other words, happy suppliers lead to better company operations, which then leads to happy customers.
Information on ERP tools is crucial to give suppliers better lead times, earlier warnings for quantity adjustments, reliable predictive modeling, and lesser costs on the supplier's end as well. Enterprise resource planning keeps supplier and company exchanges optimal and productive, which leads to better products and services. This, in turn, will trickle down into customer experiences. A good example of this is how medical procurement companies use ERP systems to communicate better with medical supply manufacturers to help give medical institutions and thus end-users- the patients, better products at the fastest time possible.
Selecting the Best ERP Software for Your Business
There are countless benefits of customer retention to a company. It's hard to imagine a company growing without it. Smart companies will always do their best to improve customer retention rates if they want to remain efficient and continue growing consistently year to year. ERP software is central to improving customer retention rates. It's for that reason that the ERP market size is expected to exceed $49.5 billion by 2024.
If you're looking for some good options for ERP tools, check out these ERP software examples to compare different solutions. When you find the option best for your context and apply it well to your company's operations by following the tips provided prior, it's almost expected that your customer retention rate will improve dramatically.