How Does SAP Business One Work?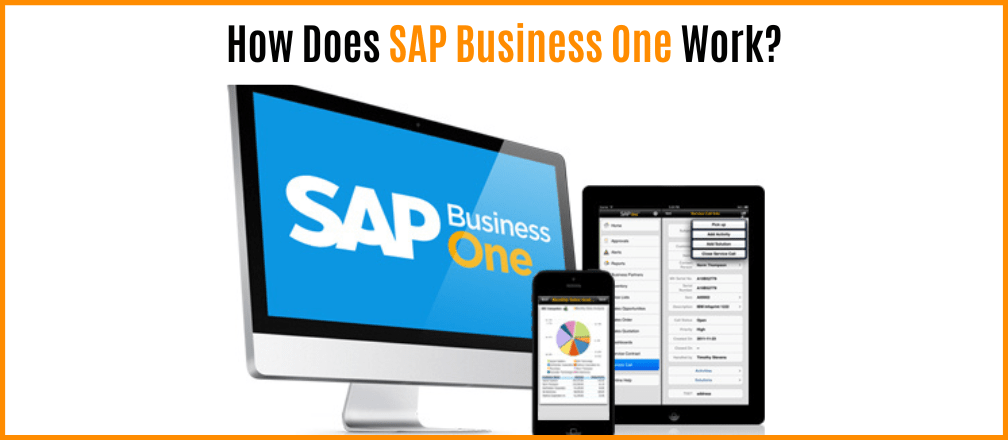 SAP Business One is the famous ERP software platform that is specially created for small and mid-sized businesses. Besides, it is also commonly popular as SAP B1, which was initially designed to help small companies with ERP software to manage the overall business operation. With its functional modules, SAP B1 allows businesses to improve their overall production and customer relationship.
The module includes a range of functional units which is integrated to deliver improved performance, protectiveness, and visibility in operation. These modules are generally used in different departments of the same company, like marketing and sales, operation, finance, human resource, quality management, and a lot more. It helps to assist and reduce human effort while improving the chances of expansion.
SAP Business One is the ERP software that is generally integrated into a business by the implementing partner in the crucial aspect of business management. Thus, it is integrated into different sectors of the same company, like accounting, inventory, financials, and customer management. So, it works with the only agenda to improve visibility throughout the business.
So, in order to understand exactly where SAP Business One works, you need to check out the significant features of this ERP software. It has 15 functional motives that can function for any operation.
Inventory control and purchasing: This feature can improve the cost control and purchasing practice by allowing users to manage their cycle from order to payment. It includes receipts, invoices, payments, and returns. Besides, this tool also has a range of other features like Accounts Payable, master data management, warehouse, streamlined procurement processes, and accounting integration to get real-time data.
Customer and sales management: With the SAP Business One ERP software, users will be able to get complete control of the sales process and also customer lifecycle from their first to the last contact. It also includes the final sale, after-sales support, and service. Thus, the special feature provides an opportunity to make marketing campaign management, sales opportunity management, service management, customer management, mobile sales, reporting, and analysis.
Financial management: You get a complete toolset with SAP business one. Hence, it helps to streamline business operations which again becomes beneficial for businesses to improve their margin, make profitable decisions, and reduce the chances of error. Hence, this tool is an excellent choice as it comprises fixed asset management, accounting, re-consolation, banking features and analysis, and financial reporting.
Business intelligence: Business intelligence is another feature that also helps users to customize and create timely reports which are accurate. Since it is based on the data acquired from the business, you get accuracy in the reports. Therefore, users can create reports using their analytics with data visualization, pre-defined metrics, and other intuitive tools.
Reporting and Analytics: Analytics and reporting is another important module that helps users to make sound business decisions. Additionally, the dashboard captures important real-time data so that companies are able to make the best decision.
These features make ERP B1 a great solution. So, if you wish to integrate it into your business, make sure you choose an implementation partner like Cogniscient Business Solutions.