Leveraging SAP Business One for E-commerce and Online Sales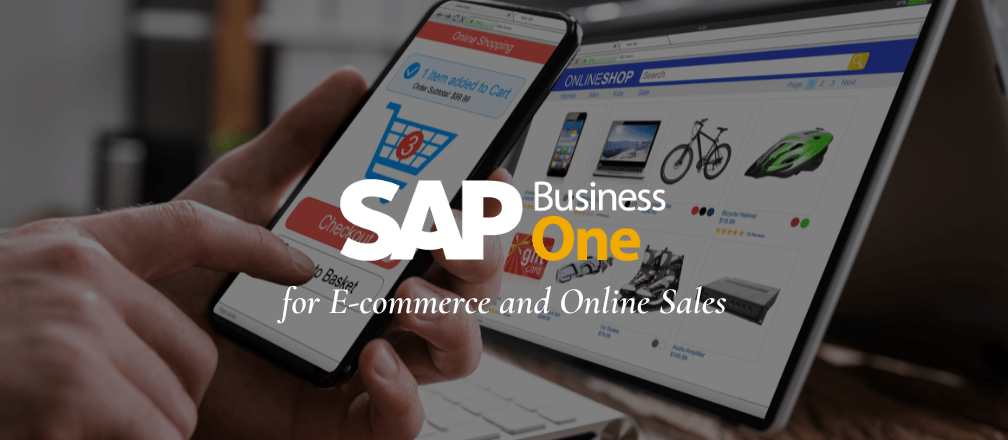 If you have products and you want them to reach potential customers, nothing can be better than starting your e-commerce business. In today's time, when different platforms are available throughout, it is not a challenge to start your own e-commerce business. However, you should know that keeping track of the orders and running a business is definitely not a simple endeavor. All the massive e-commerce businesses that are able to gain popularity have started implementing SAP Business One.
SAP Business One implementation for online sales and e-commerce businesses can help to manage physical storefronts and back offices by getting all the details of data in place.
Definition of SAP Business One:
SAP Business One is an ERP system that has been designed especially for small and mid-size businesses. It is integrated with dozens of features and modules which can be integrated into e-commerce businesses to help them efficiently manage everything and ensure seamless business conduction.
Ways SAP Business One Can Be Beneficial for E-commerce Businesses & Online Sales?
Implementation of SAP Business One helps to get more control over your sales and inventory. It also provides more insight which becomes helpful in improving customer relationships by giving you a detailed report. Following are some of the significant reasons why e-commerce businesses can have better growth by SAP Business One implementation.
The primary problems faced by most small businesses are issues with data entry. Instead of repeated use of manual data that decreases productivity, using SAP B1 can keep the data synchronized within the e-commerce platform and your warehouse. It reduces any kind of entry errors, mistakes with the order, and other out-of-stock situations.
More control over inventory:
It is no more a secret that managing data and operating several systems make the entire process more confusing. Instead of using two different systems, it is always better to streamline the data on the e-commerce website by implementing SAP Business One. It becomes easy to manage stock, change prices, post payments, and generate slips and shipping orders. All of these get automatically updated when you use SAP Business One.
Improve customer service:
In today's date, it is vital for any online business to maintain relationships with its customers. Especially in the e-commerce business, customer relationships and services play a considerable role. With an SAP ERP solution that keeps the information of services, customers, and items in a database, it can be beneficial for the sales and service team to get access to critical information. As information regarding sales, inventory, and orders are directly shared with the physical location and digital storefront, there are lesser chances of client dissatisfaction.
Improve finance management:
With the updated modules of SAP Business One, it gets automatically updated, which provides more knowledge about profit and loss. Additionally, as the program will be available to everyone on the team, the accounts department can directly access the information. Therefore, it eliminates any kind of financial errors, which leads to improving your ROI.
Implement SAP Business One to improve sales and productivity:
So these are some of the most common benefits that one can leverage from SAP ERP solutions for small and mid-sized businesses. However, make sure to choose a reliable implementation partner like Cogniscient. With the best technicians and team members, they ensure proper integration.