Managing Material Requirement Planning with SAP Business One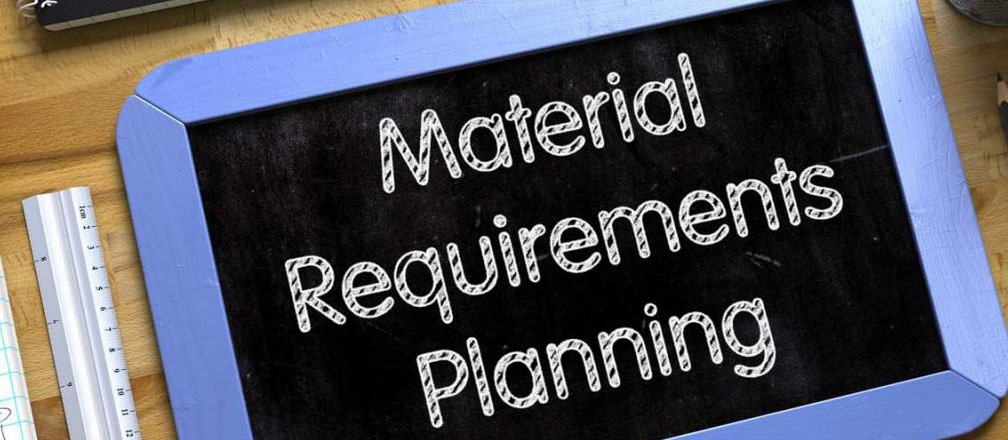 Managing Material Requirement Planning with SAP Business One is an existential powerful process which allows a business to forecast actual customer demand by taking into account current inventory status and producing a suitable schedule for procurement of raw materials and subsequently, manufacturing finished products. Imagine the unstoppable momentum it can produce for your business if combined with an Enterprise Resource Planning (ERP). An optimal combination of both can help your business to lower inventories, make them more flexible as well as allowing multi-location planning so that production not hampered by potential problems and continues in a smooth flow.
Historically speaking, MRP systems were the precursors of Enterprise Resource Planning (ERP) systems. ERP developed in the 90's to augment the capabilities of MRP beyond manufacturing to all enterprise activities. Although MRP's can function well on their own, the benefits of integrating MRP with SAP Business One ERP are varied and many.
With a unified ERP/MRP system, you can accurately reduce your inventory, with fewer or no shortages leading to an enhanced manufacturing production and performance. This optimal use of manufacturing resources will create lower capital costs. With a unified ERP/MRP, your system supports greater data integrity, simpler operation schedules and low maintenance costs. Managing Material Requirement Planning with SAP Business One and SAP Business ByDesign. You can choose a unified MRP/ERP system by understanding your position and needs in the market, researching the reliability and pedigree of the vendor. The technology used, being present for the product demonstration and due diligence.
SAP Business One is a module-based ERP system which completely integrates with your MRP system and allows flexibility for the unified ERP/MRP system software to grow along with your business smoothly. You can get automate replenishment advice, ensure the right mix (quantity and quality). Keep an optimal level of safety stock and have a fast regeneration of this stock on demand. Our integrated ERP/MRP application helps you to determine the quantity in which products should be produce and also the date by which they should be produced. You can forecast the product demand and create a scheduled plan to determine the quantity to be delivered accordingly. As an added advantage you can aim for a higher level of customer satisfaction with better customer service through timely product delivery.