SAP Business One as an Alternative to Microsoft Dynamics NAV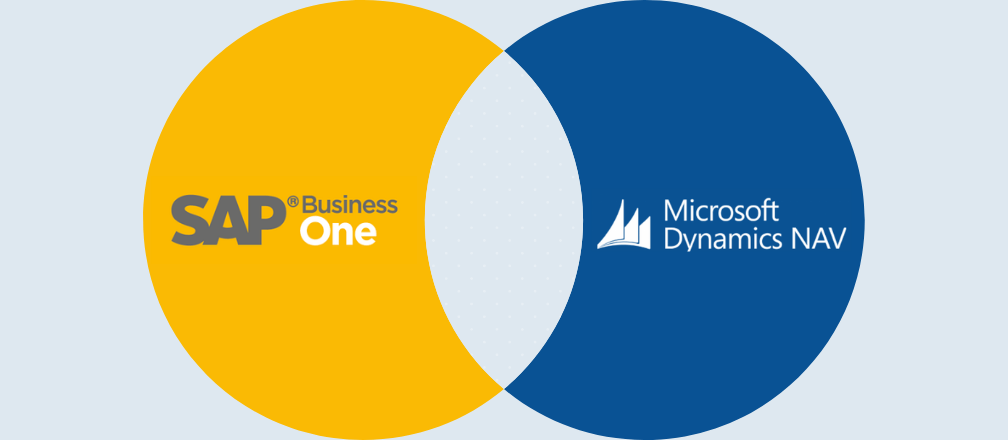 Whenever we say ERP, the general assumption is SAP ERP. Why? Because technology experts believe SAP to be the mother of ERP (it came almost five decades ago). But does that mean that this is the only ERP suite available? Of course not. But what makes SAP B1 the best choice? There are multiple reasons for that.
Today we are drawing a comparison between the two most popular suites that businesses use and why you should go with SAP Business One as an alternative to Microsoft Dynamics NAV.
Which is better?
Well, the answer would be that it entirely depends on your business needs. While both the tools are flexible and scalable, their capabilities make them suitable as per your needs. Here is a quick comparison between both –
1. Usability
SAP Business One is more versatile and robust that is suitable for almost every industrial need – be it manufacturing, wholesale, distribution, pharmaceutical, chemical, aerospace, trading, retail, etc. It is more verticalized than Microsoft Dynamics NAV. Also, SAP is running across 180 countries so that gives you more reliability in terms of maintenance & query resolution.
Microsoft Dynamics NAV, while being more flexible, is more suitable for more complex business environments like food/beverage and computer businesses.
2. Database in the back
The B1 uses an SQL server and works on HANA (High-Performance Analytic Appliance) database. HANA is their proprietary relational database management system which performs advanced analytics very fast. You can extract, transform, and load capabilities quickly as per the needs.
On the other hand, Microsoft Dynamics NAV uses Native Database and SQL servers as a relational database management system. Though it is good, it is slower as compared to SAP HANA.
3. Multi-dimensional data queries
SAP HANA is the best platform to perform predictive analytics, text search, graph data processing, text analysis, streaming analytics, spatial data processing, etc. Whatever be your business' needs, SAP Business One offers a native multidimensional data query tool.
You can perform intense data analysis and report for parameters like customer behavior, purchase pattern, etc. using MS Dynamics NAV but it is not as powerful as B1.
4. Reporting capability
SAP B1 works on the HANA database management system which is an in-memory type. Why you should care about this fact? Think of this tool running on its own storage space instead of using your disk space. That makes it faster, optimized, and can execute accurate predictions in lesser time.
If you use Dynamics NAV, you will get the option of SQL Server Reporting Services, which run on the computer's disk. Is that bad? No. But it will be slower compared to SAP HANA, making reporting a bit tedious for you.
Conclusion
As a business owner, what choice do you have? For the operating system, you chose Microsoft Windows blindly. You buy a database tool from Oracle without thinking twice. And when it comes to implementing an ERP, then choose SAP Business One as an alternative to Microsoft Dynamics NAV. Want to know more about this? Contact our solutions experts here.