SAP S/4 HANA Cloud – A Next-Generation ERP Software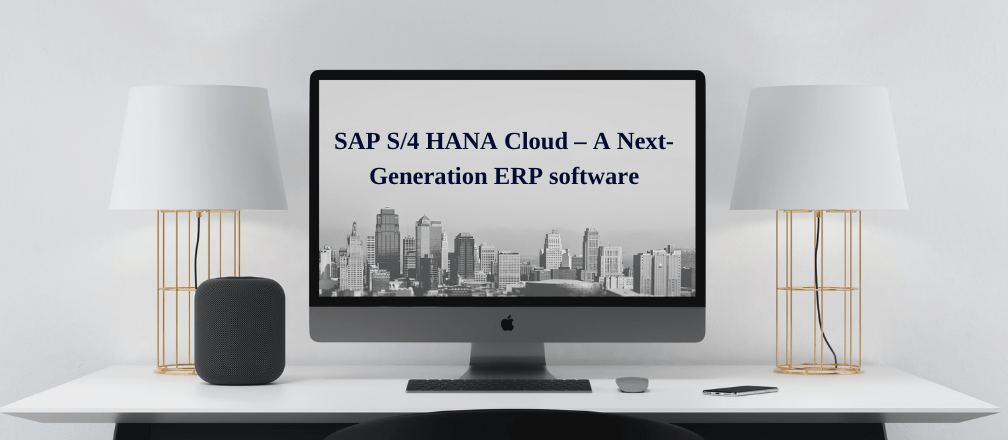 If you wish to improve your business, you require a next-generation system like SAP S/4 HANA Cloud. Since it is continuously improving, the SAP S/4 HANA cloud is getting more demand. Thus, the SAP S/4 HANA Cloud has become the next-generation ERP solution. The range of features included in the ERP solution makes it offer accurate time analytics. Being designed for large organizations and groups, this intelligent ERP module can be highly beneficial.
The SAP S/4 HANA is a cloud-based model. It mainly focuses on some core areas like human resources, finance, purchasing, and sales. Therefore, choosing the intelligent suite can be an excellent choice for business landscapes. Having such an innovative solution integrated into your business has a large number of benefits. While there are several benefits, we have listed the core few to help you get an in-depth understanding.
Improves the performance of your business:
One of the prime benefits of choosing S/4 HANA is their in-memory database. Thus, running the SAP Solution like S/4 HANA has an advantage over processing power and speed. The speed of report generation and transaction processing is much faster because of the native process. Besides, this ERP solution can be helpful for organizations to find improved performance.
It is included with analytics and reporting, real-time planning, and execution, which can ease the complete business activities. Perfect analytics improves forecasting and decision-making. Therefore, creating customer-centric applications and improving interactions with real-time data is also highly effective.
It is an agile process:
S/4 HANA is a flexible and agile module that was released in the market. Since its advent, it has become one of the most demanding things. The prime reason for this is due to the S/4 HANA end-user interface being entirely driven by SAP Fiori. Thus, you will be able to acquire real-time business intelligence and insights. You can do everything with a touch on the bottom.
Besides, it can also be accessed from mobile devices. Thus, being one of the agile and portable processes that can offer unparalleled service. Hence, businesses can get flexibility and agility to respond to market factors from anywhere and anytime efficiently. Its significant advantage on companies has made it one of the prime needs of the market.
It simplifies the system:
Implementing the S/4 HANA cloud in your organizations can help you find simplicity in the administration and management of the IT landscape. You can now easily find all the essential data in one simple place. Thus, being a simple user -interface, you will find it easy to make valuable business decisions. Additionally, the cloud-based system provides a centralized approach to handling resources.
S/4 HANA cloud can have an immense benefit on business implementation. Choose Cogniscient if you want to get a bespoke solution that can deliver extraordinary results across the globe. With some of the best professionals, ensure seamless use and make a convenient business process.