SAP Business One for Agriculture Industry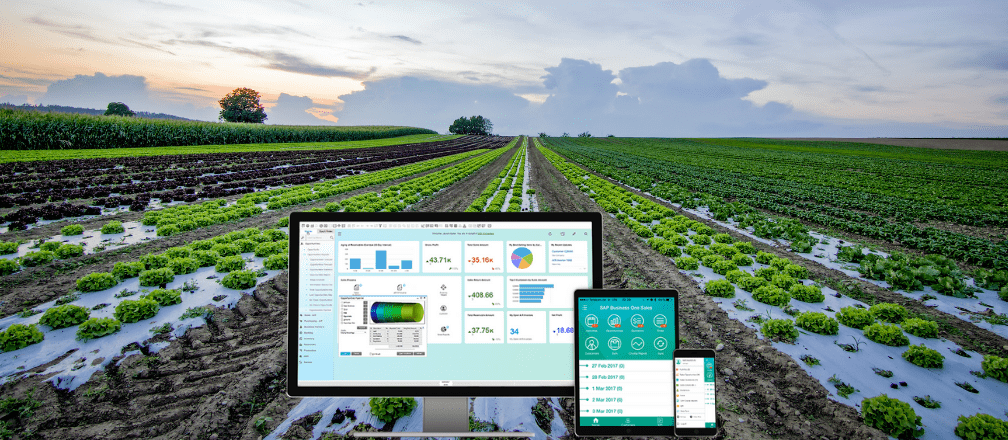 SAP Business One for the agriculture industry is a powerful tool. With the population on the rise, demand for agriculture products is skyrocketing. And we are sure that as an agribusiness owner, you are looking for a solution to make it easier for you to manage the business and realise profits.
In this blog, we'll discuss why you should look at SAP Business One as a potential investment.
Transformation and Growth
Digital transformation is the synonym of growth. Business owners like you have to run in this fast-moving world or someone will run you over. With the help of a digital system in place, you can run and even outrun the competition. Isn't that the dream?
This ERP creates transparent and sustainable food supply chains for your agribusiness. Long story short, this boosts the efficiency of your farming operations. The software gives you complete control of food management and its journey from the farm to the end consumer. The SAP solution improves the efficiency of the entire business process chain of your business.
The Digital Economy
SAP B1 is a tool for modern times. Your agribusiness is not confined to a farmer and factory. You are operating in a digital economy now where the farmer has to make your business profitable and the customer wants the best quality food at an affordable price.
For these things to happen, your agribusiness needs a partner for growth – the SAP Business One. The software lets you access field data, sensor data, weather information, machine data, aerial imagery, etc. Using this information at your disposal, you can make better decisions and achieve a better yield. Because of its ability, big data and analytics is a valuable asset for your business which helps you tap into growth opportunities and revenue channels.
Why SAP Business One?
Complexity is a virus that is eating up businesses of modern times. The clutches are tight and escape is narrow. With the help of this SAP solution, you can boost the speed of adaption and derive maximum utility out of this technology.
Here's how –
1. Simple and Innovative
The SAP Business One solution is a modern take on the complex age-old problem. Agribusinesses have invested a lot to standardise operations and establish enhanced productivity. But the problem of complexity still existed.
SAP solution creates digital engines for your business which run simply, do things, and encourages you to exploit the technology in your hand.
2. Cloud Computing
SAP Business One is a tool that prepares your business for change. The solution is designed to provide you with a cost-effective and scalable business operation.
The world is changing every day. Advances in technology and innovation are now moving at a high speed. Coping with the changes can be overwhelming for business owners like you. For this, SAP offers you a flexible infrastructure, proper data management, and transparency.
Need More Information?
To learn more about how SAP Business ByDesign and SAP Business One for Agriculture Industry is beneficial for your business, schedule your consultation with Cogniscient.