SAP Business One for Digital Transformation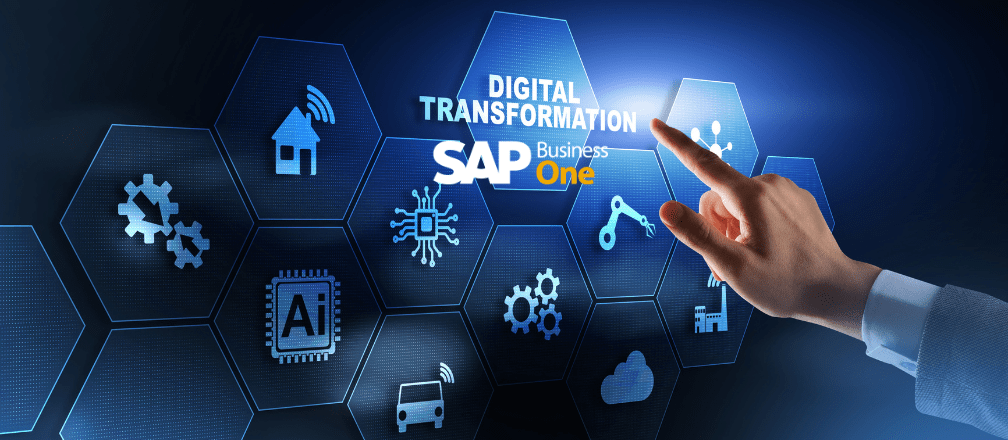 When businesses have to face huge competition in the market, it requires them to get hold of the best technology to ensure digital transformation. Involvement in technology keeps people remain surprised and help eradicate challenges. The digital revolution has changed the way businesses used to conduct themselves. Today, customers are looking forward to getting personalized service.
Digital transformation can be referred to as a journey. It is as important as choosing the right destination for customers. Therefore, businesses that have already embraced digital transformation have enjoyed their immense potential. However, the majority are still not there. Choosing SAP Business One can have a better impact on an organization. Therefore, it can help businesses to have more revenue and earnings. Choosing an intelligent SAP ERP solution is extremely beneficial to make a digital transformation.
What is the definition of digital transformation?
Digital transformation is a fundamental requirement for reimaging business processes, customer experiences, and business models. Therefore, it requires businesses to think of innovative ways of making money, boosting productivity, and providing value to consumers. Implementing the latest digital technologies cannot only be beneficial in improving the company processes but also satisfy modern needs and customer experience.
Digital transformation with SAP Business One can strengthen competition and provide a top-notch consumer experience. Since data is crucial for businesses, implementing an innovative technology like SAP Business One can have a positive impact. Thus, irrespective of the industry, it can have a significant impact on the organizations.
Role of SAP Business One in Digital Transformation:
The importance of SAP cannot be underrated when it is about digital transformation. However, the opportunities will greatly vary depending on the business requirements and strategies created. However, as SAP has a broad module and functionality, it is always the right choice for professionals to choose the SAP module for their requirements. Besides, employees require proper training on SAP functionalities and applications to improve their effectiveness.
Therefore, implementing intelligent technologies can bring more benefits and have a great impact on the fundamental resources that help to become successful. Following are some of the potential impacts of SAP Business One on digital transformation.
Helps in making informed decision-making process:
There is no denying that examining the ROI and performance of businesses can be time taking. Therefore, the time you require to gather data and process it manually makes it too late for companies. Implementing modern ERP systems like Business One with advanced analytics can help businesses find real-time data and make informed decisions.
Improve customer experience:
You need to understand that customers require answering their queries. Therefore, irrespective of the time, it is a need for businesses to provide continuous customer service. With the shifting expectation and getting access to real-time data, you can provide a better customer experience. SAP Business One helps to boost leads and improve retention with personalized service. When you are able to find the details of customers, you can provide service accordingly.
Improves company's growth:
Businesses that implement SAP digital transformation can improve services and operations. Since smart ERP systems can streamline business processes and provide real-time access to information, it becomes helpful to make proper decisions. This can be beneficial in improving lead accounts and getting new customers.
Choose a Trusted SAP Implementation Partner:
While there are several other benefits of choosing SAP ERP solutions for businesses, these are some of the prime ones. Thus, implementing SAP Business One can be greatly beneficial when it is about a successful business transformation and improving ROI. You can choose Cogniscient if you are in search of a reliable implementation partner with comprehensive knowledge of innovative ERP systems. Contact them to make an effective digital transformation and enjoy its ca