Top ERP Software Companies in Dubai UAE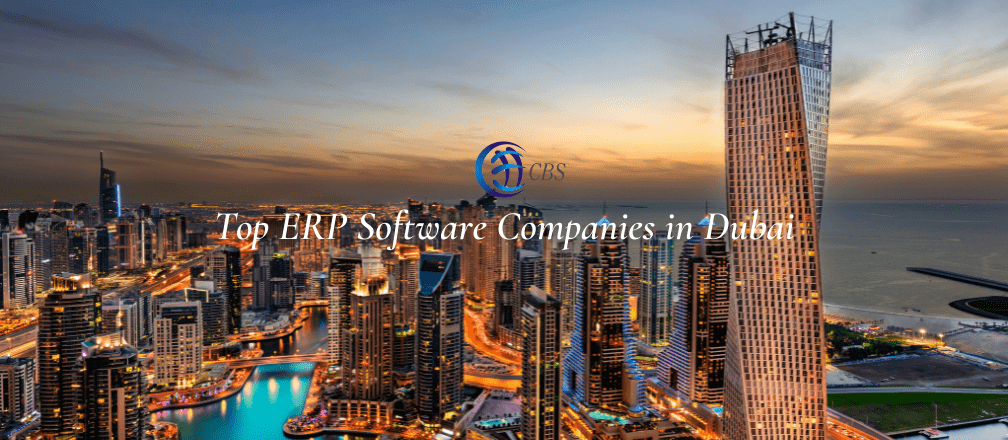 Everyone wants their business to run smoothly, seamlessly, and efficiently. And implementing an ERP in the ecosystem is the best way of achieving these targets. But is it that simple? Well, yes. After you've decided on the right tool and the right vendor In this blog, we are going to explore top ERP software companies in Dubai that you can partner with.
You might need an ERP because of constant shifts in the market forces, sudden jumps in quantity, or simply better quality. And choosing the right ERP provider keeps you ahead of time.
Choose Your Partner
With an ever-booming economy like the UAE, it is the right time to take your business to the next level with the right tools. Here are the top software companies that can help you do that:
1. Cogniscient Business Solutions
Cogniscient has been providing ERP consultation and implementation services to businesses for over a decade now and is a trusted name in the GCC. Bease ERP by Cogniscient is an end-to-end tool that can be customized for the domain and business vertical of the clients.
Bease ERP monitors, manages, and streamlines all major business functions like finance, sales, customer relationship, invoice, etc. and can be integrated into any kind of business environment. Whether you are a mid-sized company or a start-up, Bease ERP is the perfect tool for you that can scale as your business grows and is one of the top ERP software companies in Dubai.
2. Pact Business Solutions
Pact Software is a business management specialist and has an international presence. Their easy-to-implement ERP solutions make a good partner for growth. They have years of experience under their belt and have worked with several industry verticals that allow them to cater to all kinds of business needs and propose a solution for all kinds of challenges.
3. Coral Business Solutions
When it comes to ERP software companies in GCC nations, Coral Business Solutions is a trusted name among the top vendors. Their simple to use and implement ERP suite caters to finance, manufacturing, pharmacy, trading, and much more. They specialize in providing customized ERP suites to small and medium businesses.
4. Brain Sphere
Brain Sphere is one of the leading ERP software companies in Dubai and beyond. Their solution offers automation and is most widely used by tax & consulting firms. If you are looking to streamline your processes, cut your costs, and you are a consulting company, you can see Brain Sphere's Fact ERP.
5. True Bays
True Bays has developed StackFX ERP and is one of the top vendors along with other names mentioned above. They have a fairly good presence in all major business verticals and their software is suitable for almost all obstacles.
Conclusion
ERP is not something that you implement and upgrade after every few cycles. It is a long-time investment. That is why choosing the right partner is even more important. Cogniscient has more than a decade of experience in ERP implementation. Contact us to know how we can help you.