Why Should You Switch Over to Cloud ERP SAP Business ByDesign?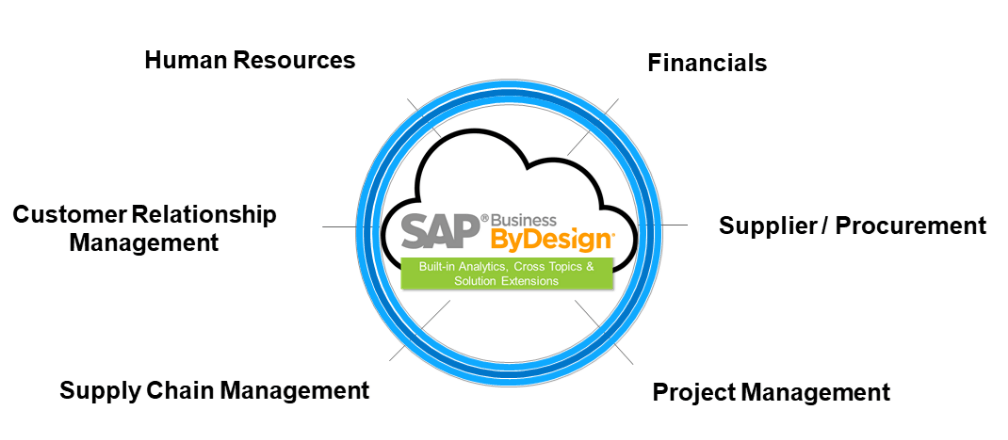 Cloud ERP SAP Business ByDesign software developed specifically for mid-market businesses. The primary advantage of this software is that you don't need a large IT team to manage and monitor the ERP. All the heavy lifting now falls on SAP experts who do all the work through the cloud data servers.
This blog talks about a few USPs of the SAP Business ByDesign and will help you in identifying why choosing this migration will be the wisest decision.
How It All Starts?
As a business owner, we are sure that you want to scale your business, right?
But it is not an easy task. Not at all. The process is so complex. You have the fear of a security breach. And yes, not to forget, it burns a big giant hole in your pocket.
Here comes the solution.
SAP Business ByDesign is specially designed for scalability. Yes, the entire ERP software is built on a dynamic framework which gives you a comprehensive outlook. And it covers everything. Literally. Finance, operations, marketing, purchasing, admin, finance, procurement, and whatnot. This one tool is the gateway of unlocking smoother business processes and higher efficiency.
A Few Rapid Fire Questions
Just answer these questions in Yes/No.
Can you quickly get a unified view of the financial information?
Can you see real-time cash flow?
Are you using different software for every process?
Can you quickly zoom in and out of the system analytics on demand?
Is your current software landscape adding to headache instead of reducing it?
Well, we are sure that you answered Yes to at least two of these questions. And that is not a good sign. But don't worry, we have a solution.
Here's Why SAP Business ByDesign is Your Saviour
Think of your business as mankind and SAP ByDesign as the Jesus. Here is a quick snapshot of why you should let this tool bear all the weight of the world.
1. Transparent
You want fast and accurate decisions, right? Well, you are in luck because this little piece of wonder does exactly that. With everything in your view (in and out information) and a completely transparent view, you can make better decisions.
2. Cloud-Based
Go back 10 years. ERP software meant huge on-premise legacy systems and a large bundle of wires & cables. Now, come to the present. ByDesign is a cloud-based system. That means no setting up servers in your premise, no wires, no cables, and no headache.
3. Grows with You
As said above, scalability is at the core of SAP ByDesign. So, this software grows along with your business. Simply add modules as your requirements expand vertically and add users as you grow horizontally. Start with the basic suite and unlock more as you grow.
But Where Will I Get SAP Business ByDesign?
Schedule a free consultation call with SAP solutions experts at Cogniscient and they will share more information on why should you switch over to cloud ERP SAP Business ByDesign.