ERP Software for Education Industry Helps Reduce Workload By 80%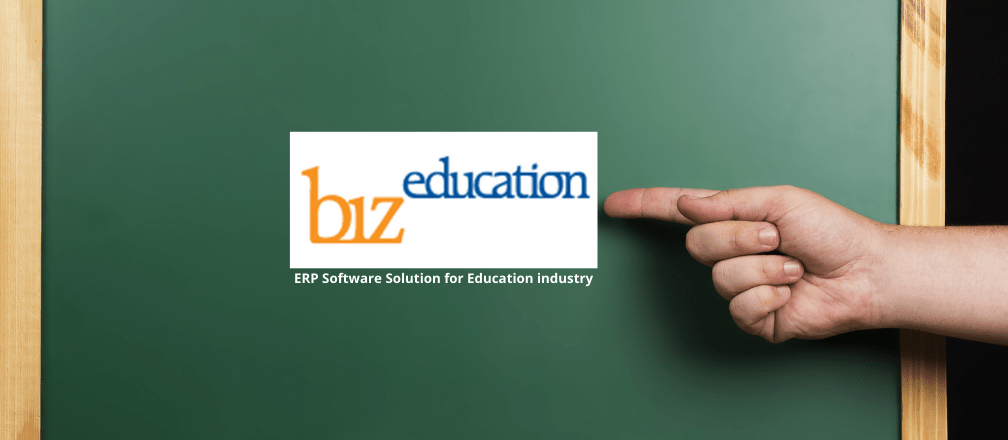 One such technological upgrade is an ERP software solution for education industry. How exactly this software is useful for you? Let us explore in this blog.
Administrative Tasks This Software Automates
Here are the top four manual tasks that consume a lot of time and are easily automated by the ERP software and reduce the workload by over 80% in many cases.
1. Payroll management
Generating a payslip is an important part of all organizations. Most businesses are still using spreadsheets to manage and generate their payslips. But with ERP software, like Biz Education, education institutes can reduce their task load and improve efficiency.
With the help of the software, you can track the attendance of your employees and synchronize with the payment setup. The payslip modules then generate the payslip according to the working days and the payment setup by your institute.
2. Front desk management
Many people come to the institute for various reasons. Furthermore, the front desk also facilitates the admission process for students. In a traditional setup, the visitors are asked to log their information by filling out a visitor's register. Also, for admission, the student has to fill the form and the office in-charge would file it. Using ERP software in your education business, you can automate visitor entry log, admission form, application processing, etc.
3. Fees management
Managing finances is necessary for any business. For the education industry, that comes under fee management. Traditional setups require the administrators to keep track of the fee submission with spreadsheets and notify the subsequent departments manually of late payment and notification to the student. However, using SAP B1 ERP software solution for education industry fetches the fee details on the portal automatically and sending email/SMS notification against missed payment to all stakeholders and flow the information to other departments.
4. Time table management
Time tables are one of the most headache-causing tasks for the administrators. It involves hours of iteration, collaboration with all departments, and teacher's expertise. That was until educational institutes did not adopt technology for managing time tables. Using the time table module of a trusted ERP software solution for education industry, like Biz Education, you can automate all this and exponentially improve the efficiency of preparing time table. Also, it becomes a lot easier to share the time table across all channels using the software.
Conclusion
Cogniscient is a leader in developing ERP software and a trusted SAP channel partner. After a thoughtful study of the needs of the educational institutes, combined with our years of experience with ERP software, we have developed the Biz Education – an ERP software solution for education industry.
Powerful to handle all your administrative needs and improve efficiency by around 80%, it is the only software your institute will ever need. Book your free consultation with our expert to learn more.