How to Choose the Best Manufacturing ERP for your Job Shop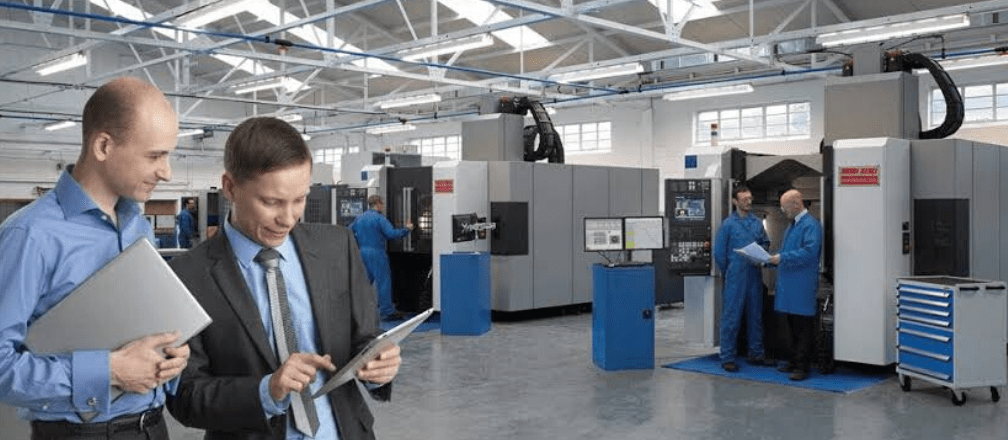 Job shops are small manufacturing units that are tasked with completing a specific workshop job, generally bespoke ones. But, like all manufacturing units, big or small, the job shops also find themselves in the frenzy of data mounds, non-synchronized processes, and hiccups in efficiency.
It is for these business settings that SAP Business One offers a way out. SAP B1 is an all-in-one tool, a system that makes business easier and processes better.
Modules Offered for Job Shops
Every business differs and so do their challenges. SAP Business One is an ERP suite that can be prepared and customized for a said job as needed. The features of SAP B1 that make it the best manufacturing ERP for your job shop are:
1. System Flowchart
Like any other ERP software, B1 synchronizes the core processes for your business. What more this suite offers are the ability to draw up a quick view of the system's process outline. Using this flowchart, you can clearly view the business process, identify the roadblocks, the processes which require immediate resolution.
2. Advanced Inventory
Using SAP Business One for manufacturing in job shops gives you an advanced inventory feature. Here, you can manage the list of vendors, their status, the entry log of taking something out of the inventory, counting the cycle of the products that takes place during WIP, and much more.
3. Quote Entry
Quote entry and generation using SAP Business One is a feature that makes it the best manufacturing ERP software for your job shop. Using the system, you can assign a unique customer ID, set their name, and store all the quotations digitally in a single place which you can call up any time you want.
4. Sales Order Location Inquiry
If you were using a paper trail led system, it can take several minutes and maybe even hours to locate a single sales order. It becomes even more difficult when the same task is performed for a historical order. But SAP Business One is a digital suite where you can locate any sales order with a single click, saving enormous amounts of time.
5. Launch Reports
Launch reports are useful in identifying the issues and problems in any system. With the help of SAP B1, you can select the production orders with the percentage completion of the job that the client has requested. Also, you can limit the raw material required to complete the job. The software system also allows the user to export this report in an Excel file with the bill of materials, production instructions, etc.
SAP Business One – The Best Manufacturing ERP for Your Job Shop
Running a job shop with the help of a SAP Business One and SAP Business ByDesign software suite makes it 10X easier and faster which means better results and higher profits. SAP Business One brings together the core business processes into a single system making the question "how to choose the Best manufacturing ERP for your job shop" end here.