SAP Business One ERP Implementation Partner in Doha Qatar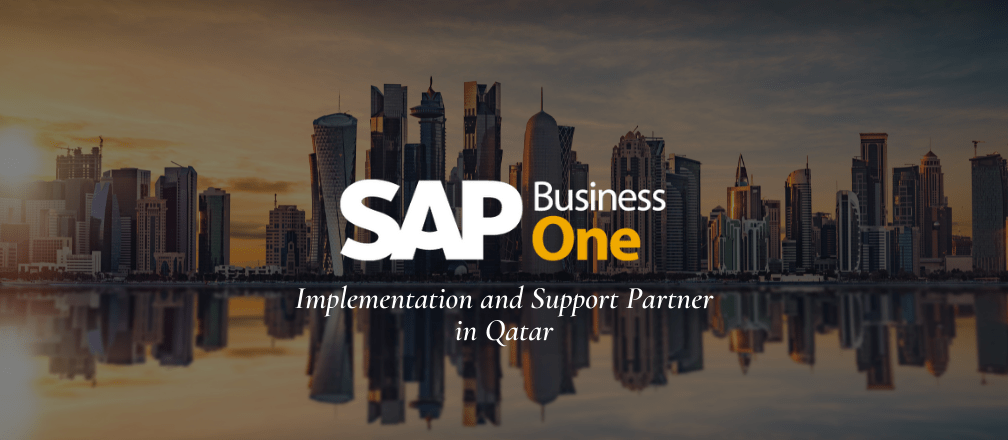 3 Tips to Find SAP Business One Partner in Qatar Instantly
Finding the right implementation partner is as important as finding the right software for your business ecosystem. If a partner is offering you implementation service for cheap does not mean they are the best and it does not mean they are the worst.
In this blog, we have highlighted 3 tips on how you can find an SAP Business One partner in Qatar for your business.
Finding SAP B1 partner
A lot of vendors out there are self-proclaimed best implementation partners. But you cannot just take them at their word, can you?
Here are three things that you should look for in a potential SAP partner.
1. Expertise
They should know what they are selling. Seems obvious, doesn't it? But trust us, you'll be surprised at how many consultants do not know the intricate details of SAP Business One partner in Dubai and how it can be customized for your business needs. You have to avoid such an SAP Business One partner at all costs.
Instead, spend some time shortlist consultants who have been around for a long and have a proven track record. Having existing clients in the same industry as yours is always a better proposition.
Ask them questions on how you can integrate SAP with your existing applications (because you can), how they can customize modules that you need, etc. Experienced partners clear all the doubts with ease and tell you exactly how things will work.
2. They play under your budget
A lot of vendors try to squeeze money out of their clients. Great partners, on the other hand, offer you the best possible solution that fits your budget. They do not throw in unwanted modules and functionalities to increase the timeline and reel in more money from you.
Your Business One partner knows that you are a growing business and this software will provide you with valuable process management & support. Working with a partner who does not understand your business means exposing yourself to countless hours of brainstorming with no result, challenges in integration with your existing data, and poor support.
We are sure that you do not want that.
3. They set realistic expectations
The actual time to implement SAP ERP varies on a lot of factors. You can read about how long does it take to implement B1 here. That means the vendor you are talking to should know how your business operates, what is their expertise, what are you expecting out of this implementation, and so on.
SAP B1 is a scalable solution. That means you do not have to purchase the full-fledged tool in one go. Just choose the modules you need right now and start using them. As your needs grow, you can add a license for new modules and start using them.
Quick implementation and easy maintenance make this tool a favorite of SMEs.
Conclusion
Congiscient Business Solutions has helped over 500 businesses in the last decade. The same expertise makes CBS a reliable SAP Business One partner in Qatar. For more information, schedule a free call and talk to our consultants.