SAP Business One Partner in Saudi Arabia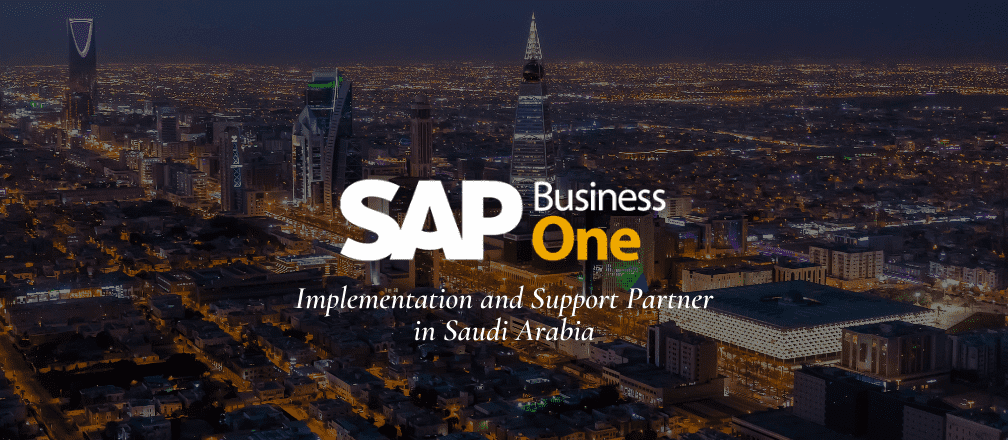 SAP Business One Partner in Saudi Arabia
Every business wants growth and technology is the best way to achieve it. With technology, your business gets everything that it needs to be a growing entity – real-time insights, modernization, efficient operations, and all the processes working in sync.
Experienced Partners like Cogniscient Business Solutions ( SAP Business One partner in Saudi Arabia ) can implement SAP ERP into your business so that you achieve growth with digital transformation.
What does the partner do for you?
The implementation of SAP Business One ERP into your business ecosystem is taken care of by the SAP partner. They customize the solution for your needs and provide maintenance & support services. You use the ERP to make smarter decisions and drive growth.
When do you need a Business One partner?
SAP B1 is an ERP designed especially for SMEs and growing businesses. So, you need a partner when you are planning to implement ERP into your ecosystem.
But why need ERP? Why can't you continue as you did?
We are living in a digital age. Everything in the modern world is owned and governed by data – sales numbers, customer information, invoices, project timeline & deliverables, inventory management, and so much more. When you are using a legacy system, the challenges outweigh the growth opportunities.
At the same time, the business' growth does not care about these things, right? You might still be growing at a fast pace and still doing a good number in ARR.
Without an ERP, you do not have a powerful and flexible solution that can offer intelligent business management and is customized for your business needs specifically. Imagine, software that streamlines your operations and makes them efficient so that you have lower risks, better control, and higher profits.
What does an SAP B1 partner provide?
The partner implements SAP ERP in your business because you want an efficient business where employees work at the peak of their productivity, your business immediately shifts to the market changes, and do all of this on the go.
For that, Cogniscient Business Solutions and other reliable implementation partners are out there. Our team has been in this domain for more than a decade and we have built an expertise in providing cost-efficient implementation services to clients that are customized to their needs.
With a reliable SAP Business One Partner like us, you can transform your business into an intelligent business where all core modules (finance, inventory management, invoicing, sales management, customer lifecycle, purchasing, project management, etc.) are automated.
How to choose a partner?
Choose a reliable partner who has a team of consultants who hold expertise in a broad range of industry verticals like pharmaceutical, FMCG, manufacturing, automotive, hospitality, etc. Look for a partner who at least is an SAP Gold Partner and offer best-in-industry implementation and support services to clients of your industry.
Conclusion
There are a lot of migration options out there but the right partner will first audit your business and suggest the right migration for you with the right tool. Schedule a free call to learn how our SAP Business One Partner UAE and Saudi Arabia service can benefit you.