SAP S/4 HANA Implementation Partner in Mumbai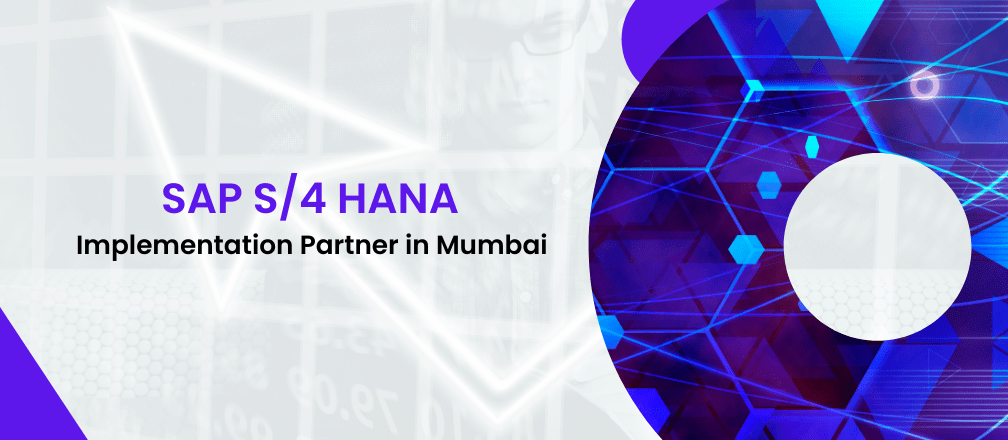 Businesses that wish to enjoy success need to implement SAP S/4 HANA ERP Software. This intelligent software business suite has been created for medium-sized businesses that wish to enjoy success. So, if you are planning to integrate this excellent model, you must have knowledge about it.
SAP S/4 HANA ERP Software is a great choice to compete in the market. Since it eases management and ensures seamless operations, it can offer excellent outcomes. Therefore, to answer your queries, here we will try finding the answers to some major questions.
What is SAP S/4 HANA?
This is the real-time ERP suite that can be a good choice for the digital business. Since it has developed on the in-memory SAP HANA platform, it facilitates simpler data models. With the availability of SAP Fiori, users can now enjoy personalized service. There are no gaps in between integration, which offers end-to-end support. Therefore, you will no longer have to switch business warehouses for generating reports.
Even when it is built from ground level, it offers the same functional scope with a radically simplified form. Making sure of proper integration with the top SAP S/4 implementation partner in Mumbai can offer better results.
What are the various SAP S/4 HANA modules?
There are multiple SAP S/4 HANA modules available for businesses. This ensures proper business operation with the many business products. Some of the most commonly named products include.
Asset Management
Finance
R & D Engineering
Manufacturing
Services
Sales & Logistics
Sourcing and Procurement
Supply Chain Management
Besides, more modules are being continuously updated. It also includes compatible packs and industry solutions for the best outcomes.
What are the different SAP S/4 HANA deployment models available?
There are different types of deployment options present for SAP S/4 HANA.
Some of them are:
Private Cloud: Being a part of the Rise with SAP, it will offer users to receive one contract and one license. Thus, you will be able to host the SAP S/4 HANA solution. It also includes other solutions like Infrastructure as a Service (IaaS), Business Technology Platform (BTP), Business Process Intelligence, Business network starter pack, and more.
Public Cloud: Users will also have the freedom to subscribe to a public cloud. Thus, this is a SaaS model which ensures that you don't have to worry about it. The technical operation management or hosting is managed by SAP S/4 HANA.
On-Premise: Customers can use their own data centre. So, if businesses have hyperscale's like Microsoft Azure, Amazon Web Services, or Google Cloud, they are free to use.
How can SAP S/4 HANA improve businesses?
SAP S/4 HANA has different areas that simplify business operations. So, if you wish to know, then here are some.
Better user interface
Improved functionality and solution
Compact data packages for better understanding
So, these are some of the most common questions about SAP S/4 HANA ERP Software. If you are looking for a reliable SAP S/4 implementation partner in Mumbai, choose Cogniscient. They have the knowledge and technology to offer the implementation.