SAP S/4HANA Solutions for High Tech Industry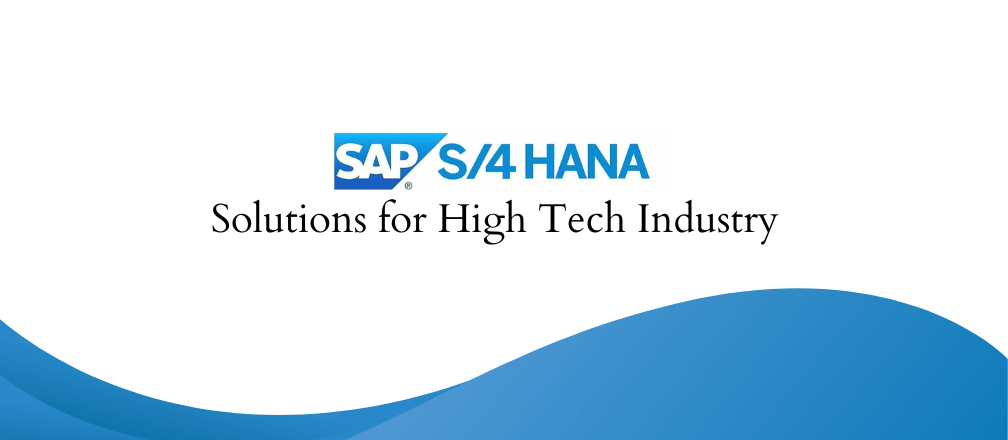 From aftersale support to agile distribution, SAP technology can be a great support. Since high-tech businesses have to take challenges and risks every day, it requires careful handling. Thus, advanced technology can be effective in business expansion and ensure sustainability.
With the advanced SAP S/4HANA Solutions for High Tech Industry, businesses get the best solution for production, manufacturing, supply chain, and warehouse management. Thus, it can handle every aspect of the business. Since businesses have their unique style, with the top SAP solution, businesses can enjoy endless benefits.
Improves production phase: The huge range of benefits offered by advanced technology provides opportunities to develop and globalize businesses. Thus, this powerful technology can provide solutions to evolve faster. Since we require advanced solutions, SAP can ensure fulfilling the needs.
Thus, you can automate the data and transfer knowledge while managing several aspects of businesses. Some of them include production, quality check, sales and finance, project management, and procurement.
Get a competitive edge: Since products are released every hour, there is a need for businesses to keep an eye on the competition. Thus, with an advanced ERP solution, you get the ability to stay ahead of the competition. Since it can keep you connected to different processes and files, you can stay abreast of the competition.
It can be highly advantageous for larger organizations as it has super dynamic software to keep up with the organization's needs. SAP S/4HANA Solutions for the High Tech Industry can handle your diverse needs.
A cloud platform: With the cloud platform, businesses get the architecture that would keep them informed. It will not hamper their growth. Thus, the cloud solution becomes competitive, innovative, and agile for companies.
Besides, you can digitize the supply chain with big data and cloud analysis. This is how SAP can be the best choice for high-tech industries. Thus, it can help to reduce barriers and bottlenecks.
Accounting Management: With the larger industry, it can really become big trouble to handle the range of accounting. Since a lot of important decisions are based on financial counting, it is a need for businesses to keep an accurate number.
Thus choosing the SAP S/4HANA Solutions for High Tech Industry can be largely beneficial. With the accounting management features included in the advanced software, industries can enjoy its features. Thus, every single detail that you need to make a proper decision can become manageable.
Detailed dashboard and analytics: Modern times are all about making the right decision. However, without accurate information about your business, it is not possible to make the right decision. Thus, SAP S/4HANA Solutions for High Tech Industry Can be of great use.
A detailed dashboard that includes a comprehensive report can help you to analyze. Data-driven decisions are always the best for industries. It will lead you to success.
So if you have a high-tech industry and you are struggling to manage every aspect, you need to integrate the modern SAP S/4HANA Solutions. Choose Cogniscient to ensure seamless integration with your system.