The challenges of SAP S/4HANA integration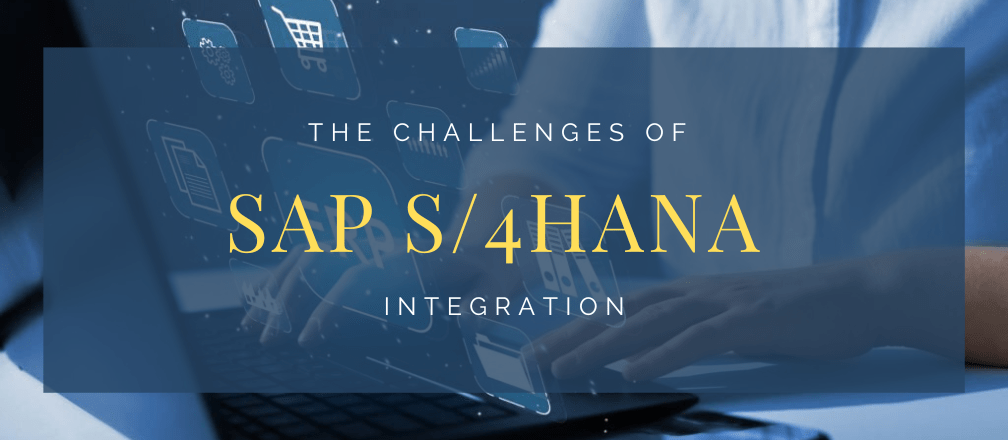 After the announcement by SAP that their support will be discontinued for SAP ECC in 2027, businesses have started adopting other cloud-based modules. SAP S/4 HANA is one of the biggest choices made by businesses.
After investigating the transition, it has been witnessed that there will be positive moves. Some of the potential advantages of choosing SAP S/4 HANA include the following.
Improve access to insights and analytical capabilities.
Seamless and faster updates.
Offering accurate forecasting.
Simple and understandable user interface.
Proactive asset management.
Improved automation.
We have gained a lot of knowledge about the benefits of choosing SAP S/4 HANA; however, stakeholders are willing to know the challenges that they will face during migration. You cannot blindly choose the implementation of SAP S/4 HANA. Identifying the associated challenges is necessary to understand. This will give you knowledge about the way that you can tackle these challenges.
Common challenges faced by users
Not everyone is convinced, even when you can find a lot of documents talking about the benefits of choosing S/4 HANA. 38% of businesses still do not have any plan to adopt this suit as they cannot find a long-term strategy.
It is not only a technological challenge but can be a generation. Larger companies that are using SAP ECC are feeling burdened with the migration as it is more challenging compared to smaller businesses. This change would need SAP digital transformation, which can block some organizations.
Other primary challenges that come with integration, especially with larger businesses, are related to partner contracts, migration, and strategies. Companies that have a properly integrated Technology start willing to move in this suit are potentially saving their money and time rather than opting for phased migration.
Benefits of Overcoming challenges of SAP S/4 HANA:
Take a closer look at the potential challenges associated with the adoption of SAP S/4 HANA. You will find that companies will be able to focus on the things that they can internally perform to overcome challenges. However, you must not forget that the modern business landscape is huge. So, while seeking help to integrate this module over a new application or existing modules, remember that your implementation partner will play a significant role.
A bigger proportion of these tasks is associated with legacy systems, external partners, and third-party applications. It includes several non-SAP integrations. Modern ERP tools have the capability to centralize for improving the chances of business success. However, some integration challenges might prevent organizations from reaching their potential. As it simplifies the administration and management of the IT landscape, it offers a personalized experience and can help you to see unforeseen innovations.
Choose The right implementation partner for the best results:
The key to success is you have to make sure that you're choosing the right people for integration. 38% of companies have stated that they are currently not planning to move to SAP S/4 HANA. The major problem is the lack of skills. Since there is a skill gap, most companies are not feeling reliable to migrate to this latest module.
So, if you are willing to enjoy the advantages, choose Cogniscient They have the expertise and professionals to handle difficult migrations.