Professional Services in S/4HANA Cloud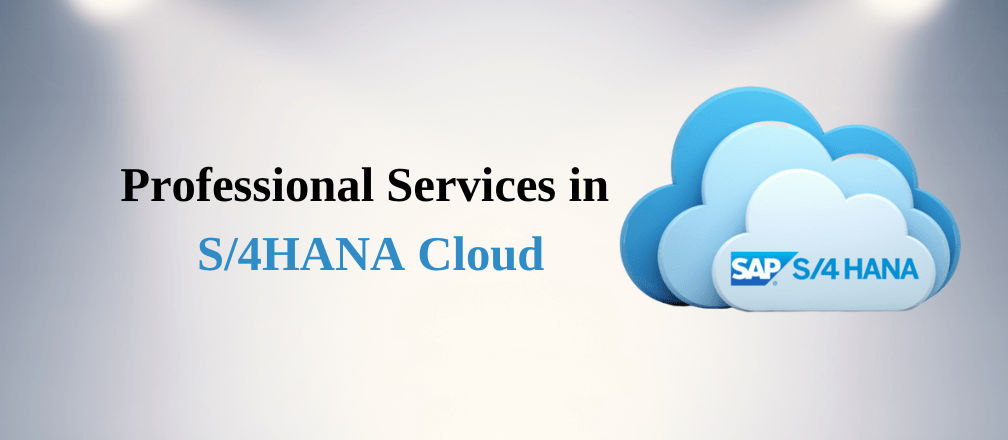 Professional services are exclusively available in the SAP module of S/4HANA Cloud. It is primarily for the companies offering services like outsourcing and consulting. Therefore, it mainly provides professionals with project management functionalities. However, the cloud essentials of S/4HANA have the basic version of the Enterprise Portfolio and Project Management module.
Enterprise Portfolio and Project Management and Professional Services have similar functionalities. Thus, both the modules support internal projects and customers. From a technical perspective, both use typical database tables – WBS elements in PRPS and for projects, PROJ. Integration is likely similar and has a range of functionalities like time recording, financial reporting, and purchasing. However, the Professional services have their own Fiori apps and CDS views. Thus it can be enriching for companies.
So let us check out the prime capabilities of Professional Services in S/4HANA Cloud:
Dedicated Fiori Apps to Ensure Project Management: The dedicated Fiori apps integrated into the Professional Services make it beneficial. Thus, businesses can benefit from the Plan Internal Projects and Plan Customer Projects. The range of functionalities like resources assignment, status management, WBS and project structure creation, cost planning, financial overview, and much more. Besides, you can easily navigate billing apps for customer projects.
Advanced Resource Management: You can assign resources to the WBS elements just by choosing the role in professional Services. Since the system has been designed accordingly, it can calculate the revenue and planned cost based on the rates and hours.
It is completely up to you if you wish to check even granular cost rates. Thus, using dimensions like a cost center, company code, WBS elements, and much more can help you in the process. However, if you are the assigned resource, it allows you to see tasks automatically.
The availability of Advanced Resource management can help to optimize project staffing. Therefore you can view requested resources and utilization rates in a better way. You will also be able to identify the free capacity and overbooked resources. Thus, the detailed information provided can help you to make informed decisions.
Project Billing: It is another most effective mobile in professional Services. Thus, it can support a range of services like periodic services, expenses and time, fixed price, and a lot more. Utilizing the billing procedure from the dedicated apps, you can easily create a debit memo, preliminary billing doc, and the final document. Thus, when you make a project invoice on time, it can help eradicate the need to postpone.
Conclusion: Professional services include some of the beneficial functionalities which are not present in EPPM. Thus, these functionalities can be rewarding for companies that are not exclusively into services but have engineering or manufacturing activities.
If you wish to take advantage of the module of professional services in SAP, you need to make a proper integration. So, choose a good service provider to implement SAP S/4 HANA. Choose Cogniscient to get help from the top-notch professionals who can ensure seamless integration to help you enjoy the exclusive benefits of the professional service module in their SAP ERP solution.