What are the benefits of SAP S/4HANA?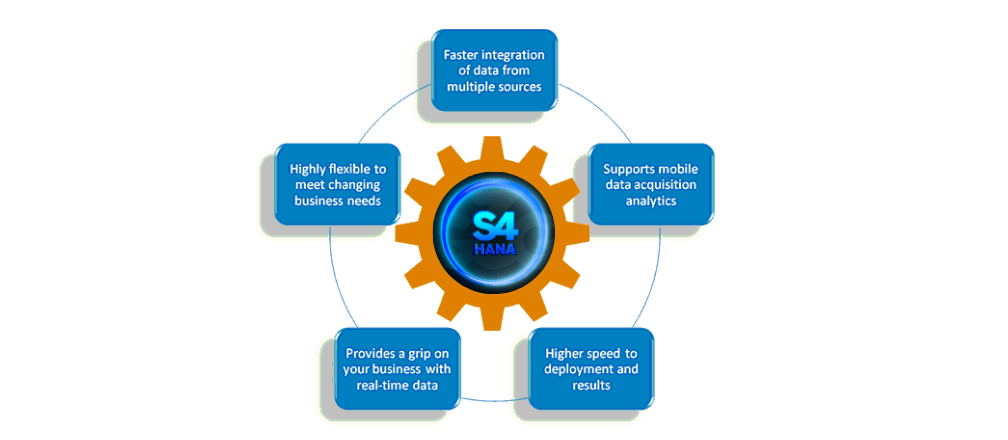 With digital transformation becoming inevitable, more businesses are becoming used to it. The prime concept of digital transformation is improving production, increasing efficiency, catalyzing innovation, and adapting to changing conditions. Thus, the many attributes can be highly effective for businesses to reach their goals. Since most companies do not have many resources, SAP S/4 HANA ERP Implementation can be beneficial.
With the SAP S/4Hana Cloud, businesses can enjoy the benefits of the features. You can find an all-inclusive solution that you find can take the company to the next level. With the efficacies served by SAP S/4 HANA ERP implementation, every department within the organization can witness its advantage. Thus, switching to SAP S/4Hana Cloud will add more value to your business.
Some benefits of SAP S/4Hana ERP Implementation:

Compared to the traditional ERP, SAP S/4Hana Cloud is significantly more beneficial. Regardless of the industrial genre, one can enjoy the multitude of benefits of SAP S/4Hana ERP implementation. This shift can offer drastic improvement and help businesses to become better.
Makes you flexible:

One of the most notable benefits of SAP S/4Hana Cloud over the other ERPs is that it is the latest suite. This ERP model comes with several deployment options. Thus, it depends solely on companies to decide if they want a private, public, or hybrid SAP S/4Hana Cloud solution. It offers global access to the resources, which makes your company more agile and flexible.

Performance booster:

Since it has the underlying SAP HANA Database, it can offer a performance boost. With this new and advanced SAP S/4Hana Cloud, you can get real-time insights. Thus, giving you faster access to the insight. This can be beneficial for big data analysis that can ensure corporate planning, complete complex transactions, and make informed decisions.

Improves sustainability:

The SAP S/4Hana Cloud ensures efficient working and needs less storage space. This can lead to reducing the data footprints and lowering the cost. Besides, ecological sustainability is something that can become effective.

Save resources:

The entire SAP S/4HANA Cloud ERP Software can be easily summarized as a system that can reduce costs. SAP S/4HANA ERP implementation is highly effective in reducing the overall cost. It needs less hardware expense and maintenance. Thus, helping your business to focus more on its core operations.

Improved user experience:

When it comes to usability, SAP S/4HANA Cloud ERP Software can be beneficial. SAP Fiori is something that can be the best thing. This way, you will be able to get a customized and intuitive user interface that offers you comprehensive insight. Thus, you can find it a lot easier to handle business operations.
Check out all the benefits you can get with SAP S/4Hana Cloud! It's like having a superpower that lets you see everything that's happening in a business. For seamless implementation, partner with Cogniscient, a team of experts equipped to handle your SAP S/4HANA ERP needs.