What is SAP S/4HANA Cloud?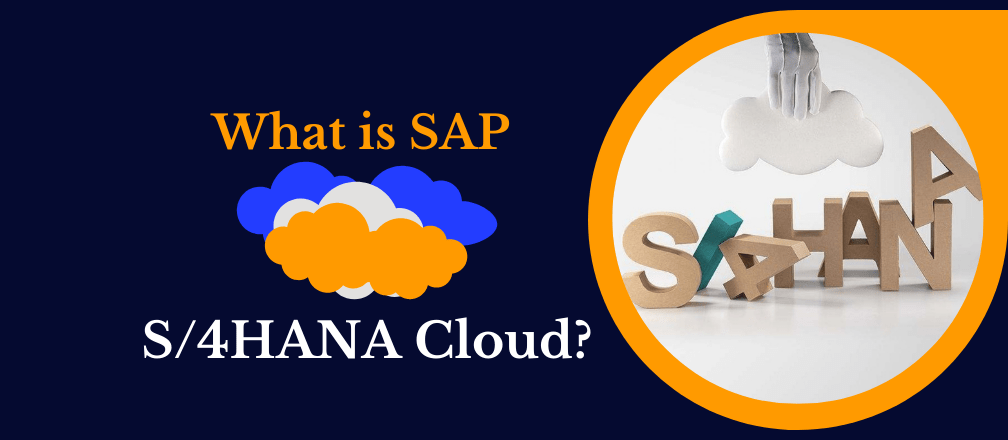 In the event that you are intending to incorporate SAP S/4HANA Cloud you probably itemized information on it. It is a particular cloud-based ERP programming intended to meet each business need. Moreover, being fueled with AI and examination offers the best outcomes. Hence, this cloud-based model can assist experts with working from any place.
With the cloud-based model, you can without much of a stretch run crucial tasks. Nonetheless, you require having a confided-in accomplice for a consistent SAP S/4HANA ERP Implementation. With the accessibility of the most ideal choice like Cogniscient, you will find it simple to coordinate SAP S/4HANA Cloud.
Why choose SAP S/4HANA Cloud ERP Software for today & tomorrow?
It has Intelligent process automation, enabling you to operate the entire business process as one.
It has an industry-ready ability to make it easy to transform into a successful business
It offers comprehensive support to make it possible for you to comply with the regulations
It provides personalized insight to make it easy to act and decide immediately
It protects the SAP data and application with the cybersecurity
What are the benefits of SAP S/4 HANA ERP Implementation?
Embedded analytics: Since it is running on a HANA database, SAP S/4 HANA ERP has improved performance. Thus, the smart data design reduces data redundancy and aggregate table for improved efficiency. Besides, no longer will you need to wait as the system can offer faster data and analytics.
Therefore, it can be extremely effective in making the best decisions for businesses. Additionally, you can use a single source which eradicates the need for switching between applications and systems. It can be a time-saving module as well.
Simple User Interface: Keeping in mind the multitude of users, the model kept it simple. Even when the previous interface design was well known, the newer design is even better. The latest redesigned SAP S/4 HANA ERP software interface offers an improved business lookout.
Apart from this, businesses can also use the interface of SAP Fiori. It is an HTML5-based (SAPUI5) platform that is a standalone module. Thus, it becomes easier for businesses to operate businesses on Android and iOS devices.
AI Integration: One of the most important aspects of SAP S/4HANA Cloud is artificial intelligence. The modern technology integrated into the software like AI, IoT, ML, and RPA eases business functionality. Thus, you will be able to find everything in the intelligent dashboards. Eventually, you will be able to observe improved productivity that can help in the decision-making processes.
However, to enjoy the multitude of facets, you have to find an intelligent partner. Thus, they can guide you through and help you to make the best use of SAP S/4HANA Cloud.
Proper asset maintenance: It has AI, machine learning, and an in-memory database that enable companies to use predictive analytics. Thus, these IoT sensors work continuously 24/7 to offer the right analytics. Based on the baseline measurements, companies will be able to predict maintenance.
Bottom Line: Now that you know the benefits of SAP S/4 HANA ERP Implementation, make sure you choose the right partner.