SAP Business ByDesign ERP for Project Management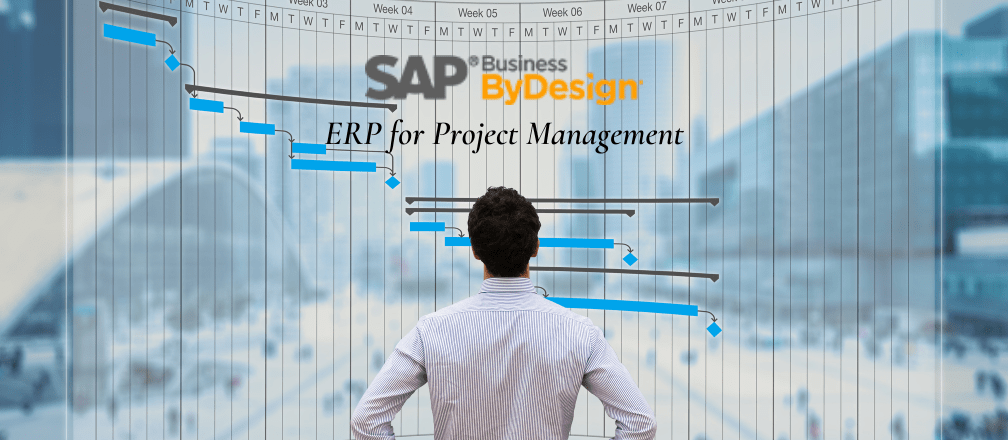 Should You Invest in Does SAP Business ByDesign for Project Management?
It never happens that a client comes in with a request, you generate a new project, and then you start working on it & deliver it. Almost no business operates like that. They use a system – project management – to monitor the lifecycle till delivery.
But having that system alone is not sufficient. Your project management should be efficient too. And a tool like SAP Business ByDesign does that for you.
But does it really? Is the tool worth the time & money? Should you invest in it? We'll answer these questions for you today.
What SAP brings to the table?
There are many individual processes for any project. SAP synchronizes modules like sales, marketing, research, costing, finance, etc. into one dashboard.
Furthermore, the tool also allows you to work with various models of project management – sales customer projects, marketing projects, R&D projects, and cost projects. You can select which type of project you are working on to configure the software for that type of project.
Here's what you get by having an SAP Business One Partner in Dubai:
1. Project Gantt Chart
Gantt Charts are one of the most effective ways of project management. The chart helps you to keep a record of the progress and maintain the checklist with the milestones as the project proceeds.
This tool maintains the Gantt Chart automatically for you. It tracks all the checklists for the project, the milestones as you clear them, and update them.
2. Network Flow Structure
There are a lot of stakeholders involved in one project and they all have to work in coordination. But to do that, you must know beforehand which departments will this project be needing so that you can avoid last-minute hassles.
Any good SAP ERP Implementation in Dubai ensures that the WBS hierarchy and the network flow is managed by the ERP. You can select the tasks & their owners for various phases of the project.
3. Project Team Members
It is important to keep track of the members working on the said project, how many hours they are logging in working on the project, and what is the scope of their work. But doing that manually is tiring.
With SAP ERP, you can add team members to the software against the project. From there, you can determine their work hours and KRAs. What's more, is that you can manage internal and external members for a project.
4. Material & expenses
Depending on your project, there will be different material needs. And you have to keep track of that all. Without worrying about the SAP Business One Price in Dubai, you can evaluate all the materials and expenses within the software that are needed for the project.
Conclusion
Cogniscient Business Solutions have helped hundreds of businesses make smarter decisions and scale growth in a short time with SAP Business ByDesign. Our team can help your business as well. Speak to our experts by scheduling a free consultation call.