Why should I choose SAP Business ByDesign?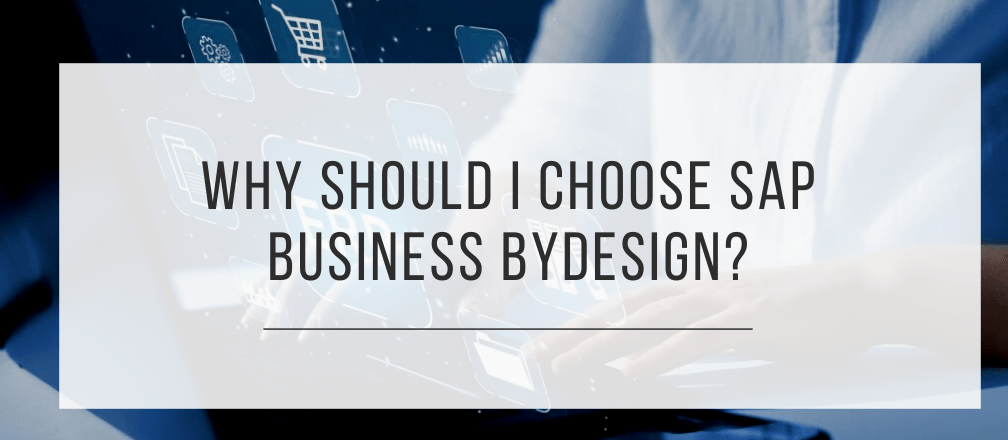 What do all the leading businesses in almost 90 nations have in common? The answer is they rely on intelligent ERP modules. While there are many ERP models, the SAP ByDesign management suite can facilitate the major process.
SAP Business ByDesign is an excellent suit that becomes a choice for mid-sized organizations. They become a practical choice as they offer a range of solutions. The range of features facilitates the growth of organizations. Thus, if you are yet to understand the reasons, check out the following details.
Cover most business functions:
SAP Business ByDesign is a cloud-based automation suite that has all the significant business functionalities. Thus, this exceptional suite can become a valuable addition for organizations. Since it has major features like HR, procurement, support, project management, finance, marketing, and sales, the suite becomes a great addition for mid-sized businesses.
Besides, the inclusion of business intelligence and real-time analytics provides comprehensive visibility. Therefore, you will not need other products to enjoy a seamless operation when you have this with you.
Grows with your business:
SAP Business ByDesign is a fantastic choice for companies that have the potential to expand. With this scalable solution, companies can easily leverage the advantages of ERP. This suite can easily add the latest entities if you are willing to add new entities or subsidiaries. Thus, it becomes easy to manage warehouses and offices across the globe.
Cost-effective solution:
SAP Business ByDesign is created by the experts of SAP. However, you must know that it isn't very complex. The prime reason for making the suite is to help mid-sized companies and help them to provide subscription-based pricing models.
Anywhere anytime:
SAP Business ByDesign is generally based on the mobile platform. However, this cloud-based solution helps you to enjoy a vast range of mobility. Therefore users can efficiently work anytime, anywhere, and on their devices.
hey will get access to all information from anywhere. Thus, it enables businesses to enjoy improved productivity and client services. Hence, business owners will be able to access all metrics. It can therefore become an excellent inclusion for businesses of mid sizes.
Tailored according to the needs:
One of the best parts about SAP Business ByDesign is the flexibility. Not only will it provide you the ability to expand accordingly, but also it can allow customers to tailor. As businesses can design as per the requirements, it can easily improve productivity.
In research, it has been observed that it can increase productivity by almost 75%. However, all you need is to ensure that you find the best implementation partner. When you choose a knowledgeable implementation partner, you can remain assured about the use.
While there are several other importance of SAP Business ByDesign, the mentioned ones are only some of them. The module can be extremely productive with a wide range of benefits.
If you are looking forward to a knowledgeable implementation partner, choose Cogniscient. Their knowledge about implementation makes them an excellent choice for businesses.