Why choose SAP Business ByDesign ERP for Professional Services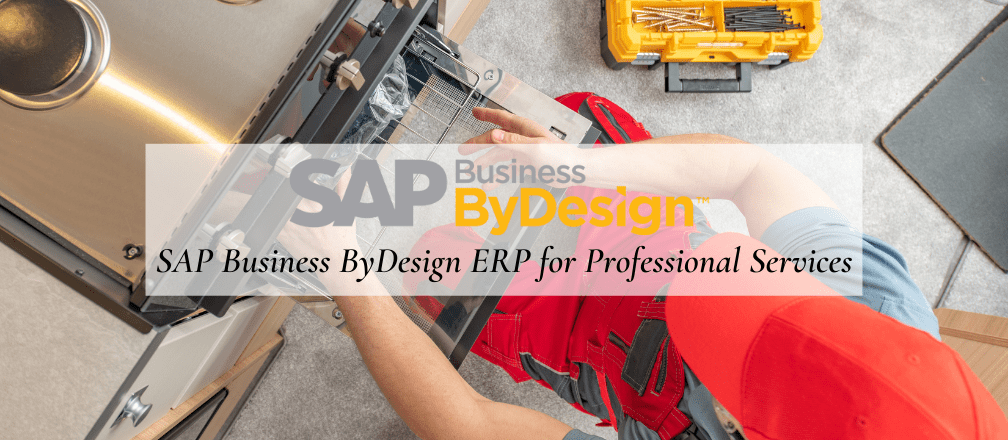 In the competitive market, reaching customers can be a big challenge for businesses. Even the market leaders have to constantly face the challenge because of customers' evolving needs. In today's time, delivering superior quality products and services is necessary to win new customers. Thus, acquiring the best service from your staff repeatedly is a must.
Besides, checking the status of every project that your team is working on can add to the frustration. Thus, having help that would get everything on one dashboard could be fantastic. Even an excellent admin team can get super crazy managing everything in one place until they are joined by software. With the super-efficient SAP Business ByDesign, you can now enjoy considerable benefits.
Therefore, to eliminate a large number of issues, choosing a professional SAP Business ByDesign Partner can be beneficial. So here we will have a look into the problems that you are facing.
General problems Faced by Businesses:
You are unable to get the update of the projects that your team is working on.
The ongoing projects have not been integrated with the accounting system.
You want to get the ability to scale by consistently delivering against the plans.
You are looking for ways to ensure that you are making ultimate use of the team members. Additionally, you would like to check the progress of the ongoing projects.
You are not able to measure the cost, performance of your employees, and timelines for ongoing projects.
The accounts are not properly settled by maintaining the time, or the bills are not getting sent.
Willing to forecast the demand for your skills or services.
Looking forward to getting knowledge about the profitable projects, business units, customers, and services.
Willing to be perfect by complying with the guidelines.
With so many things that you still have not found in your business, nothing but advanced software can be handy. With the SAP ERP Solutions, you will be able to enjoy the ultimate range of advantages.
Why Choose the SAP Business ByDesign?
This is a highly-efficient software which offers the ultimate suite to enjoy the benefits. Henceforth, it has been created on best practices to make it suitable for complex operations. One of the prime advantages of this software is that it has the ability to connect the process. Besides, this bespoke system is cloud-based which again means it can be accessed from anywhere.
Leaders get the ability to lead when they get information that is needed for tracking the health of businesses.
This would help leaders make an informed decision which is again good for the business health.
Offers the ability to integrate finance, improve effectiveness within the team, and make discussions to increase profit margins.
Maintain relationships with clients or customers by delivering services or products as promised.
Improve employee profitability.
Ability to check expenses and record time on mobile apps.
You will be provided with a suite of self-service tools.
Integration of the SAP Business ByDesign in your process ensures effective handling of all the processes. Cogniscient is a reliable and professional SAP Business ByDesign Partner. With their efficient team, they can handle your needs of integrating the system within your process. So, reach them to enjoy the benefits of this powerful tool.